Craftmakers in Residence | 6-10 February 2023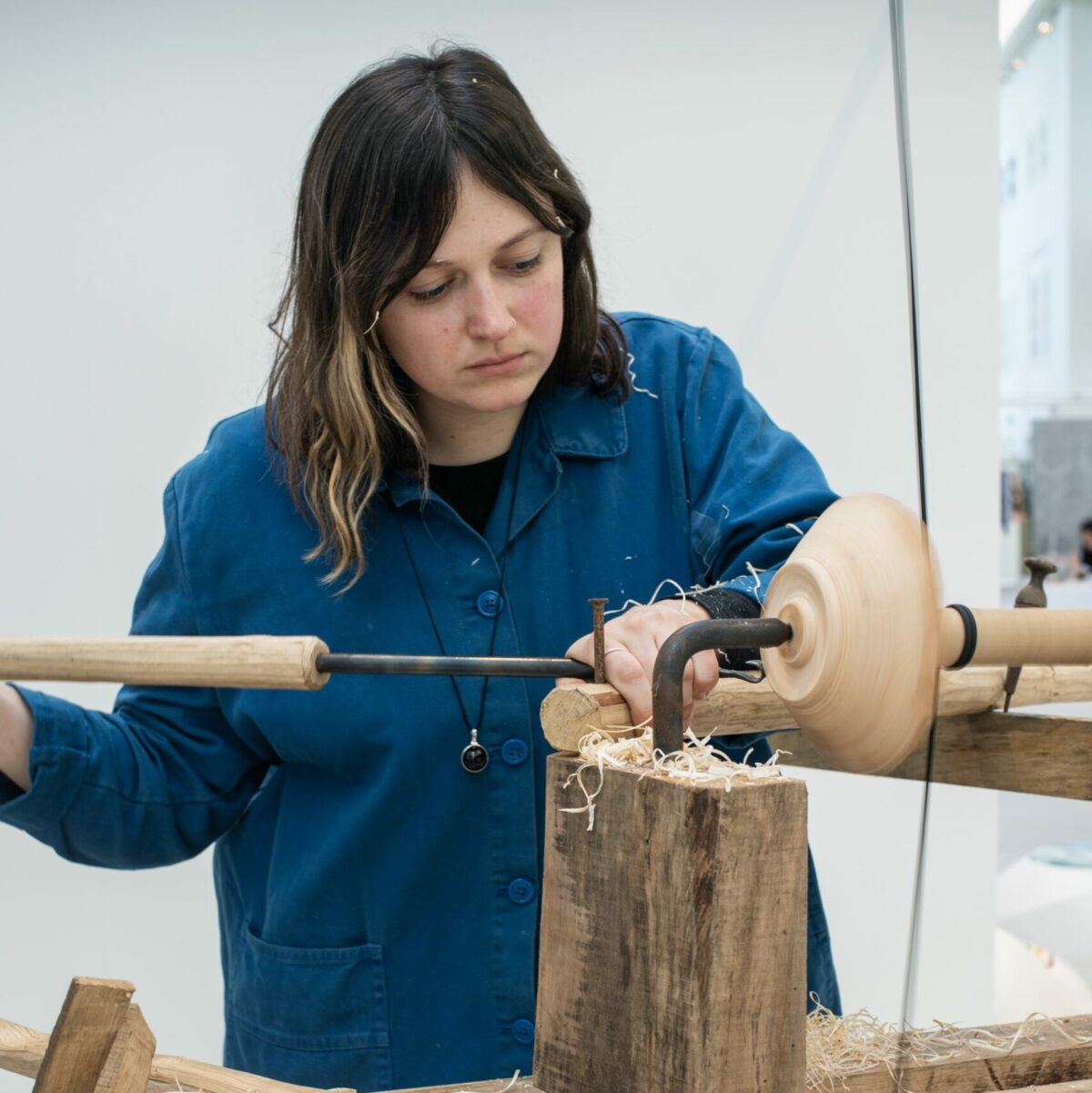 QEST Alumni took over the Design Avenue at Design Centre Chelsea Harbour again this week as Craftmakers in Residence – this time joined by makers from Cockpit Studios.
In temporary studio spaces, they revealed the processes involved in creating one-of-a-kind craft objects for interiors. Florence Hamer turned greenwood bowls on her pole lathe whilst Wayne Hart carved and gilded stone letters. Hannah Griffiths worked on a new mosaic in her Bird Portrait series, Rosanna Bishop hand-painted her unique designs onto leather objects, and Bethan Wyn Williams continued to developed designs for her first collection under her own name – launching this spring.
Enter your message here