Fifty years of glass magic: Original QEST Scholar celebrates anniversary of studio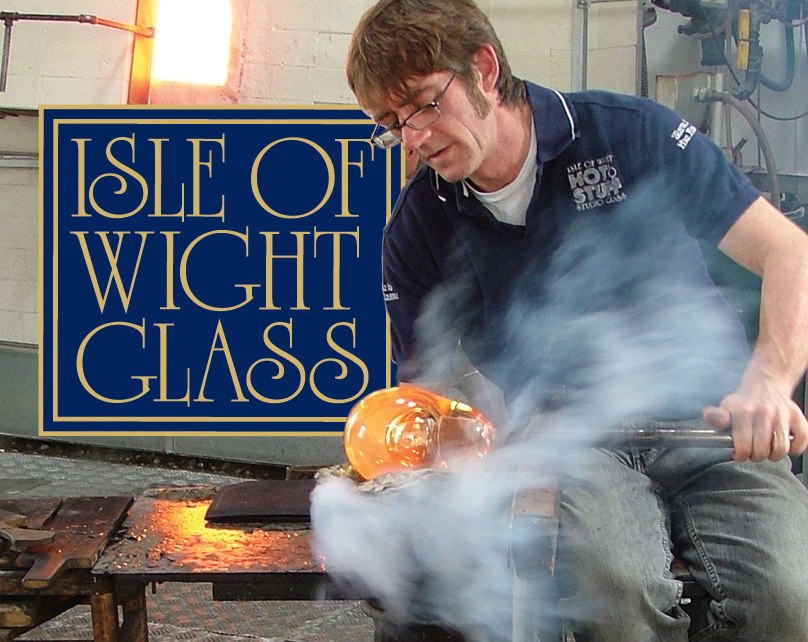 "I made my first piece of glass in my early teens, standing on a box in my father's studio."
More than 45 years later, UK glass guru Timothy Harris is still making beautiful glass masterpieces and has just as much passion for the material now at 62 years of age as he did back then.
The Isle of Wight Studio Glass business owner is this year celebrating the 50th anniversary of the studio, which was started by his late father, Michael, in 1973.
Timothy completed formal college studies at Brierley Hill College of Glass Techniques & Technologies, returning in 1980 to the Isle of Wight to join his father's successful studio.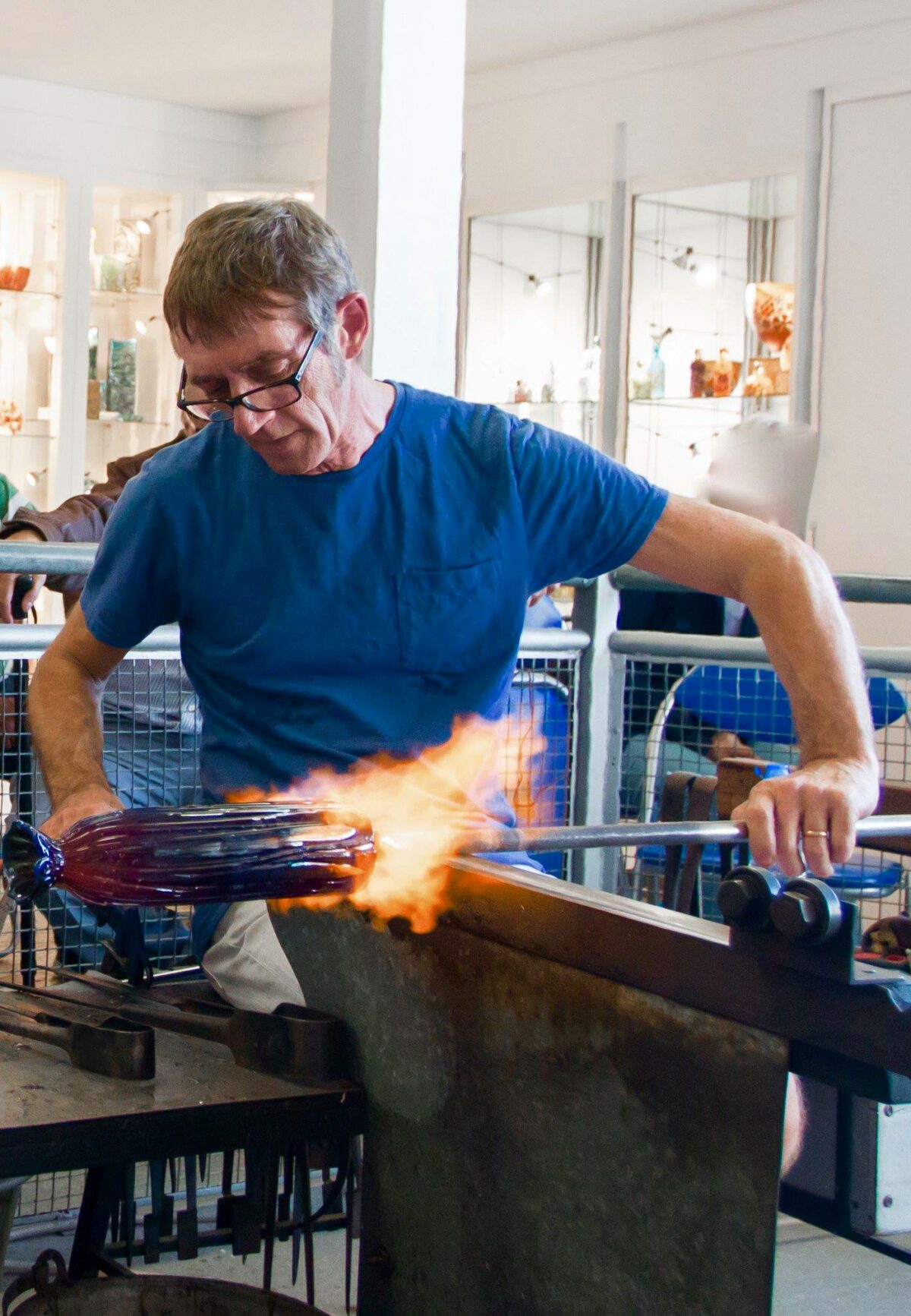 Timothy's skills reached new heights in 1990, when he was awarded a QEST Scholarship – the foundation year of the charity. Timothy's training and education was sponsored by R.Twining & Company Ltd. Sam Twining was one of the original QEST Trustees.
"At that point in time, America had strong glass movement which I wanted to witness and immerse myself in," he said.
"The QEST Scholarship enabled me to go to the Penland School of Craft USA in 1990 which furthered my passion for the craft, learning from top glass artists."
Timothy returned to Penland in 1991 to join the teaching faculty, followed by an artist in residency at Pilchuck Glass School, Washington.
He has since been recognised as one of the finest, most accomplished and innovative glass-makers this country has ever had, justifiably taking his place as one of the most highly respected glassmakers.
Timothy said he has no plans to stop making glass and will continue for "however long I am physically able to."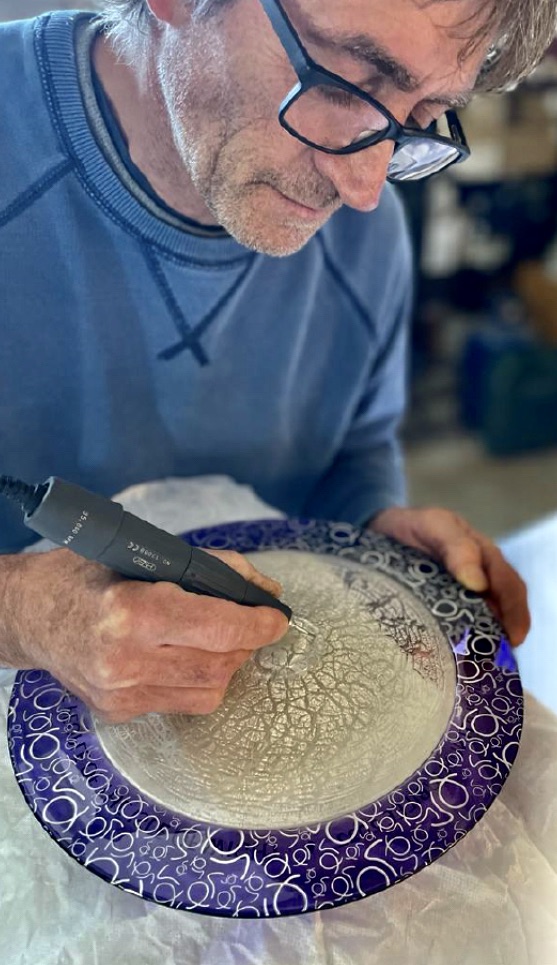 "I joined my dad's business at 17 years old and I've now made glass for longer than my dad ever did," he said.
"It's been a total journey, learning from my dad to running the business and educating people about studio glass.
"My dad was completely instrumental in my passion for glass making. As a small boy, I'd watch him and his team make bits of glass – I just wanted to be amongst the lads making glass.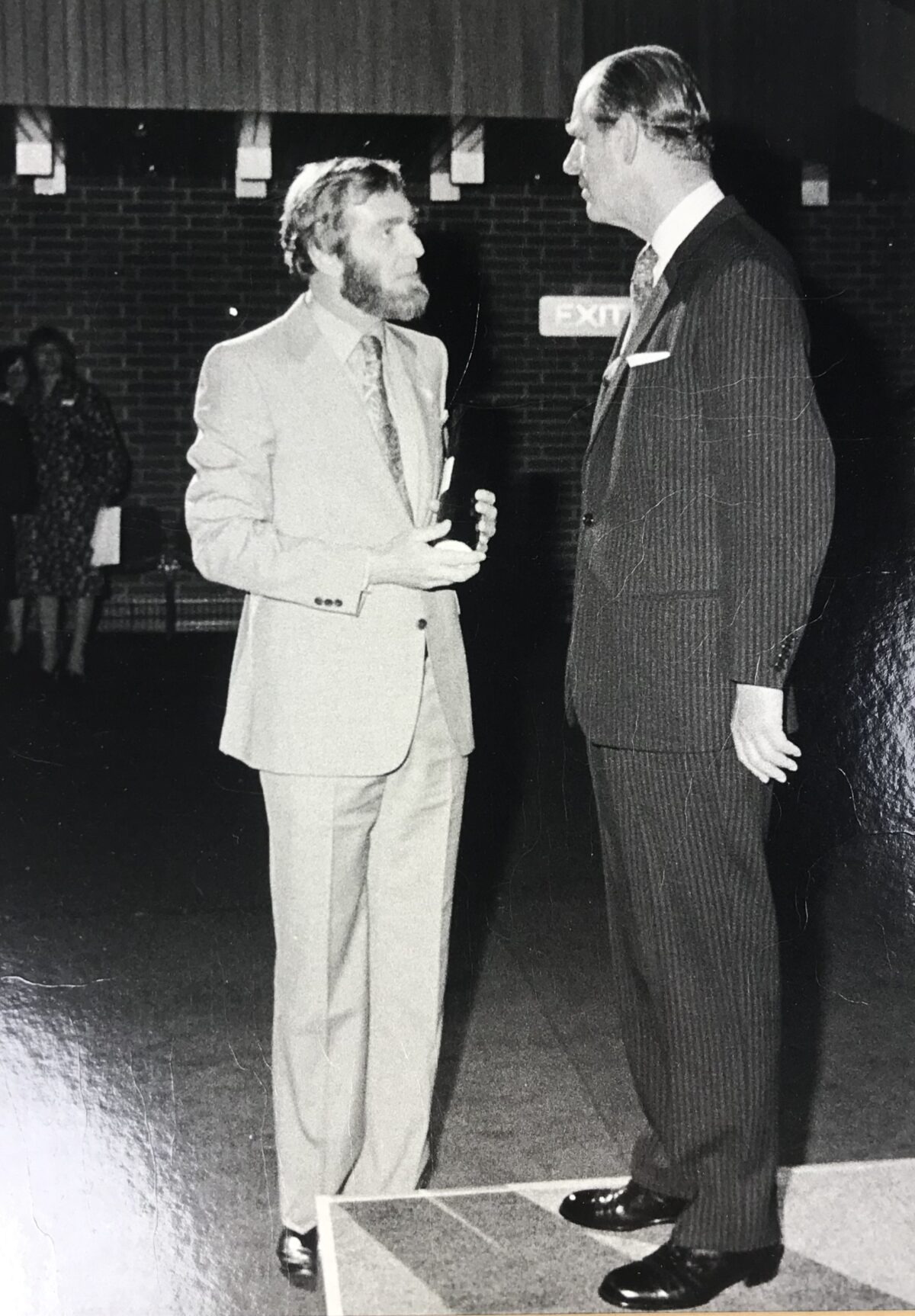 "I am best placed on my glass makers' bench, making glass. I have a deep passion for the material."
Timothy's career is glittered with achievements and accolades.
In 2012 he was chosen to make and personally present a gift to her late Majesty Queen Elizabeth II on behalf of the people of the Isle of Wight for her Diamond Jubilee (pictured below). A further unique piece was created for the Queen's Platinum Jubilee in 2022.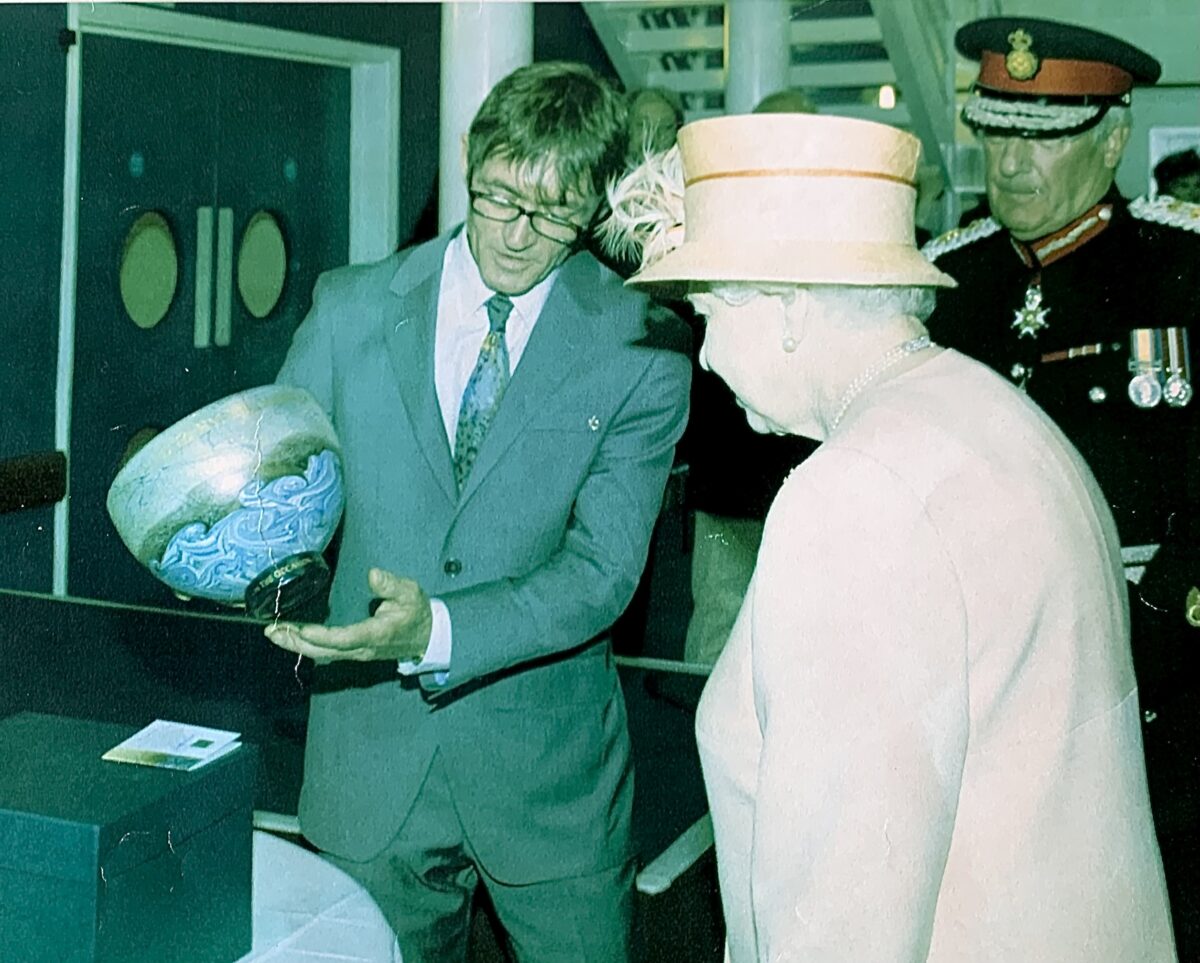 Timothy also collaborated with QEST Scholar Daniel Durnin to produce a set of whisky glasses for King Charles' 70th Birthday.
His work can be found in the private collections, galleries, museums and retail outlets of many countries.
As for the future, Timothy just wants to continue to keep using his hands to make masterpieces in his studio.
"I love that I can totally zone out and be with the material. I am still trying to be innovative and creative every day."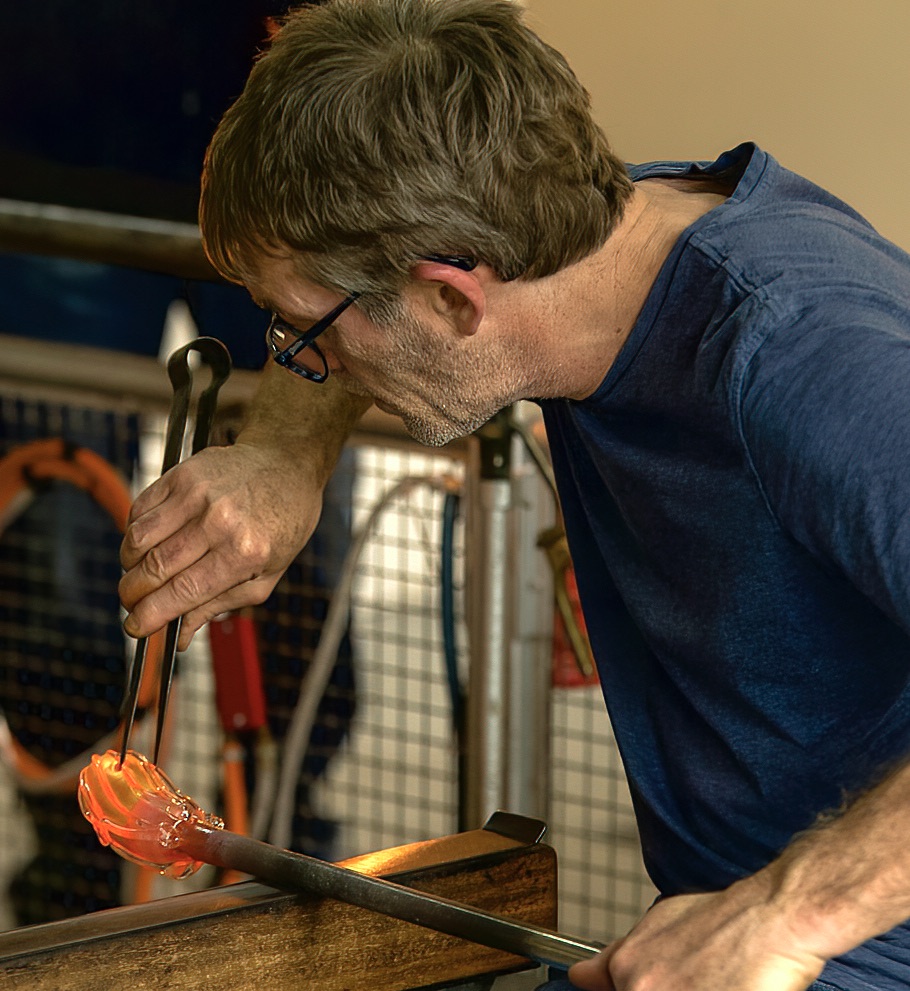 50 years of the Isle of Wight Studio
On Saturday 7th October & Sunday 8th October, Timothy Harris will hold a celebratory 50th anniversary exhibition event at the studio, making five unique pieces.
Antiques Roadshow celebrity glass expert Andy McConnell (Saturday) and specialist glass author Mark Hill (Sunday) will host over the weekend.
For more Information and to attend this event, please email: [email protected]
Places are limited.