Inside Stories By Kerryn Harper-Cuss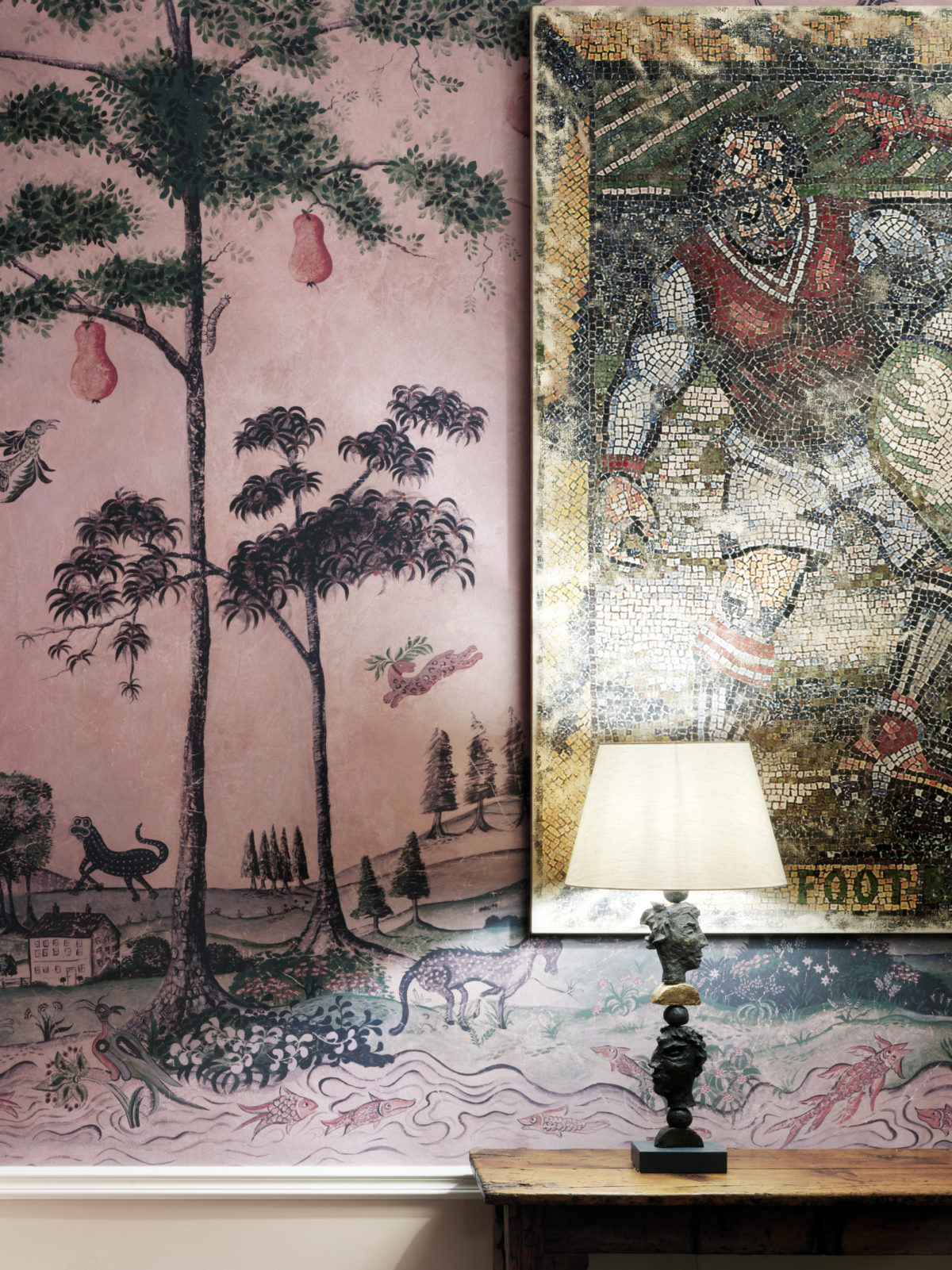 It takes time, skill and passion to create those unique artisanal pieces that give any interior heart, soul and impact, says Kerryn Harper-Cuss
How can one define craft? It is not simply the "making of things by hand", although that is undoubtedly key. Hand carved, hand painted, hand thrown, hand woven or mouth blown — these are all important descriptors, but craft is so much more than this.
I think of craftsmanship as a creative endeavour that combines thoughtful purpose and time-honoured skill with artistic accomplishment. Some of this comes with training and perseverance, but true craftsmanship also requires an instinctive flair for adapting and enhancing form to function; a flair that not all can attain. In buying a piece of craft for the home, we are, therefore, not only buying a beautiful or functional "thing" to create a focal point or add another layer of interest, we are buying a piece imprinted with the invisible thumbprint of its maker. Each piece is unique; not a perfect, homogenous, even synthesised, commodity. It engages and connects a discerning buyer with the maker on a personal level and, in doing so, injects humanity, tactility, intrigue and personality into an interior.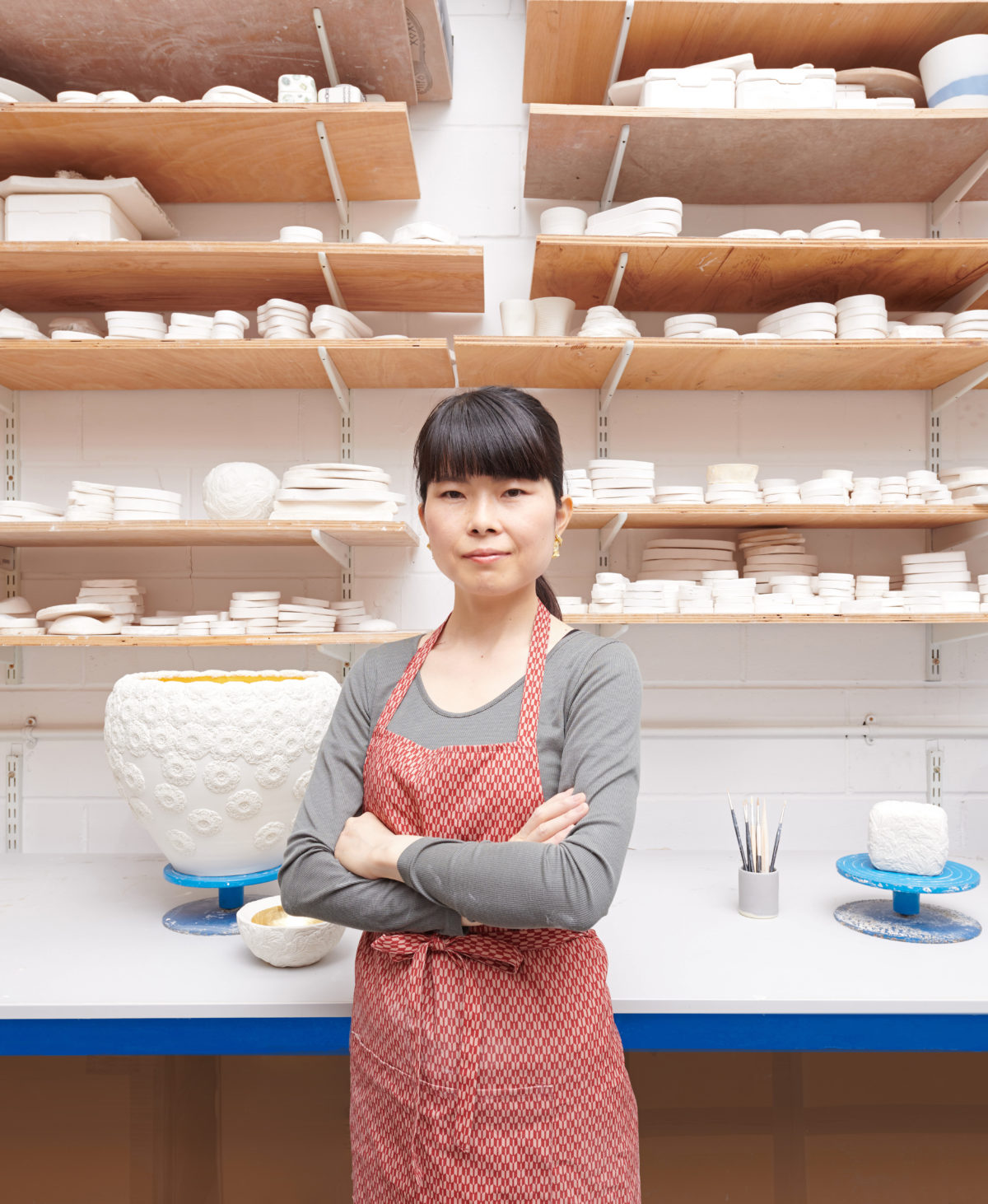 Investing in craftsmanship is often perceived as a luxury choice, something only for those who can afford to buy bespoke. Certainly, there are pieces whose price point necessarily reflects the many hours, days or even months invested in their making. A vase by Hitomi Hosono, for example, who can work for up to six months on an awe-inspiringly intricate piece is justifiably high ticket. Yet buying direct from a maker can be incredibly affordable, too. Consider earthenware from a studio potter, such as Arywn Jones, adding tactile pleasure to daily dining and visual impact to a dresser. Hand-printed fabric from studios such as Rapture & Wright or Madder Cutch & Co can bring a distinctive finish when re-upholstering an inherited chair, while wallpapers with hand-drawn, nature-inspired prints by Sanderson or QEST scholar Anneliese Appleby add a touch of elegance to any room. A one-of-a-kind gate from a local blacksmith can transform a garden entrance into a scene-setting metaphor. And a bold sculpture, eye-catching mural or rich tapestry can add a truly dramatic focal point to a room.
My own wish list of artisanal buys spans the price spectrum. Ceramics are a particular passion. I yearn for a group of slender-necked vases by Sophie Cook, a faience artichoke by Jean-Paul Gourdon, and an ethereal centrepiece by Sandra Davolio. I am primarily drawn to crafts that honour natural materials and make heroes of humble resources, be that turned wood, wool or straw, particularly when they have an indigenous resonance.
These include platters, vessels and lighting created in handsomely grained "fallen" wood in the work of Luke Hope and Tamasine Osher; the sinuous forms of steam-bent trugs by Jane Crisp or willow baskets by QEST D'Oyly Carte Charitable Trust Scholar Annemarie O'Sullivan, and the plaited rush flooring by Felicity Irons and her team at Rush Matters, which adds texture, and scent, to a room and continues the heritage skills of our forebears in a way that feels both historically accurate and yet supremely suited to today.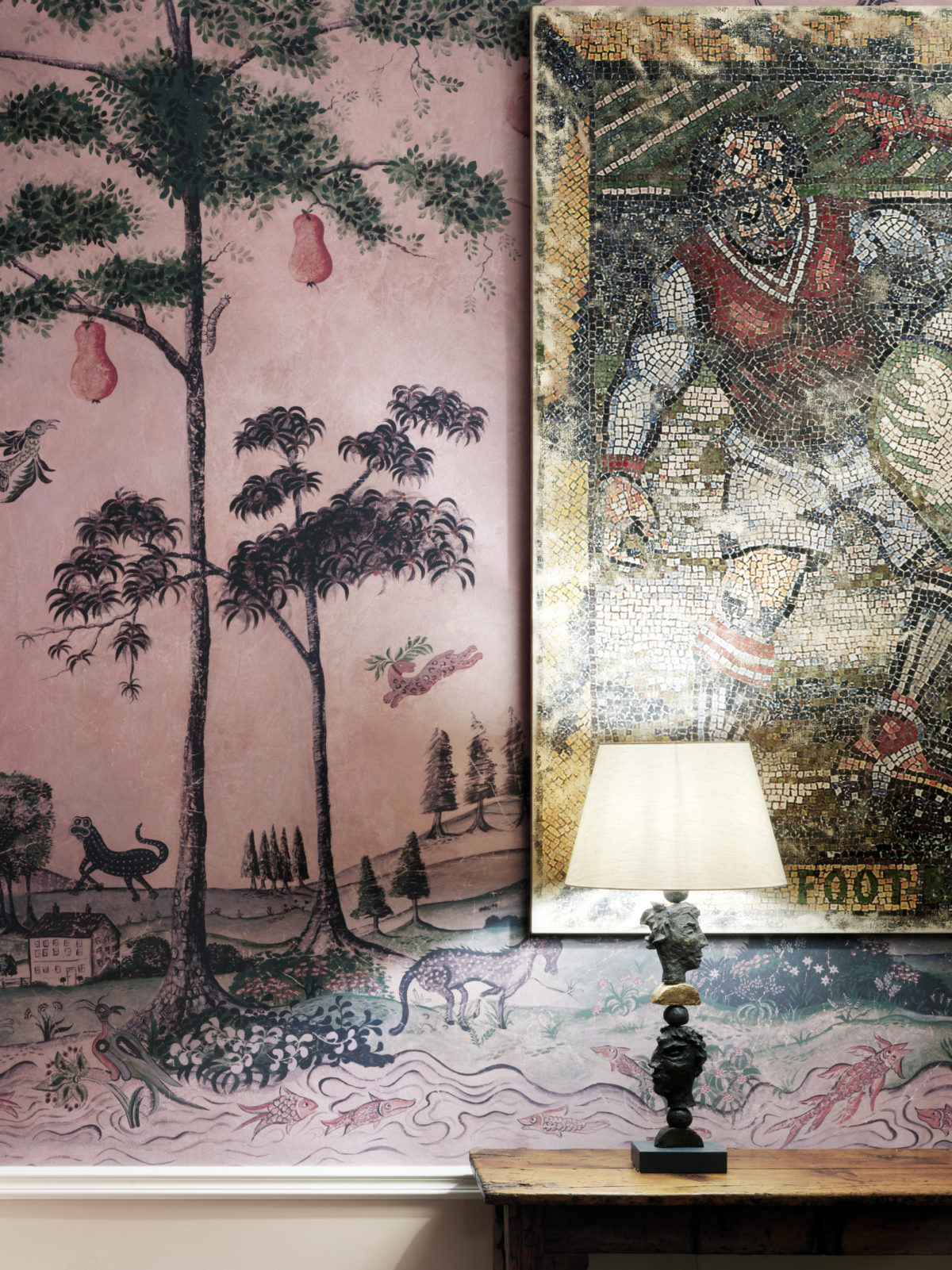 Kit Kemp, co-owner and creative director of Firmdale Hotels, is much admired not only for her imaginative and whimsical interiors, but for championing the use of pieces made by craftsmen and women within them. Her design ethos was a deliberate path: "We wanted to stand out from large institutions and large hotel groups that have a mass-produced feel. We wanted to 'think small'. I have always loved the handmade feel of a hand-crafted object. The imperfection of a crafted piece is its beauty as well as its character. No two pieces are the same and there is a particular quirkiness to the personality of the maker that shines through. To put a dilapidated building back together is all about craft in all its guises, from stonemasons to carpenters. To take that a step further to create art pieces, textiles and hand-painted walls is a natural progression that we have always tried to achieve."
When asked how she thinks craft pieces add to an interior, Kemp reveals: "Craft tells such a story of our country. It has a natural history and immediately gives a sense of arrival and belonging to a place. Putting together collections draws attention to skills that should not be lost because they are out of fashion or take too long to make in our fast-moving society."
One of the craftspeople Kemp has worked with is Melissa White, a QEST scholar, renowned for her knowledge of Elizabethan "painter stainers" and muralists. White's craft as an empathetic decorative artist in that tradition has also led to collaborations with fabric houses such as Zoffany and Lewis & Wood, as well as the creation of a mural for HM The Queen's summer house at Buckingham Palace.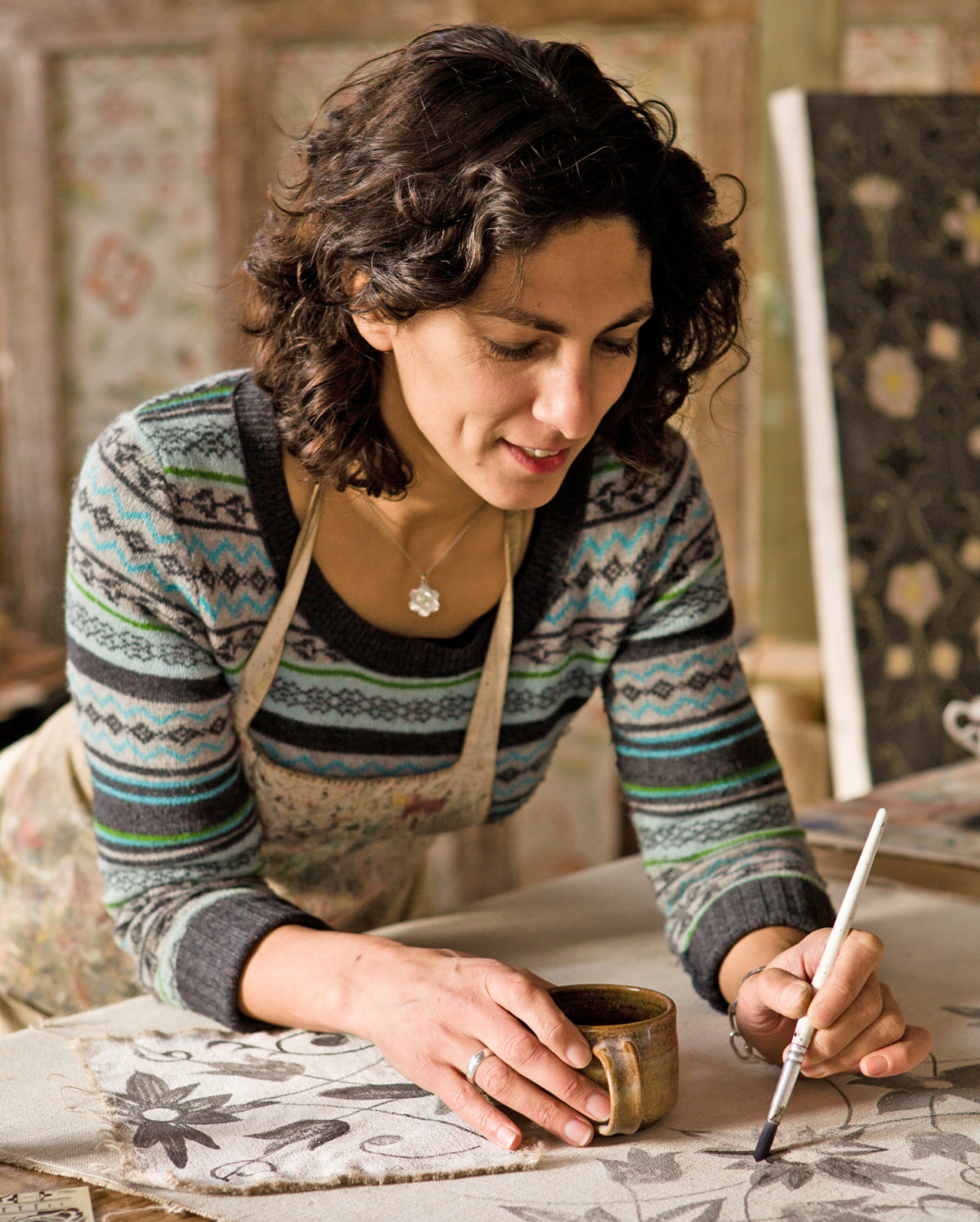 White reveals: "I developed my style and techniques by researching and reproducing these [Elizabethan] designs for museums and both historic and modern houses. This has gradually led me into designing bespoke fabrics and wallpapers, but my style is still essentially inspired by the folk traditions of our ancestors." Her commissioned work is often the essential starting point for an interior scheme and, like Kemp, White sees the benefit of craft in any interior reaching far beyond its decorative impact.
"No matter how perfect an interior scheme is, it needs heart and soul to complete it," she says. "Incorporating craftsmanship adds a level of narrative, provenance and investment in a creative process beyond something off the peg. This takes an interior beyond purely clever co-ordination to a more personalised and curated feel, in particular when a piece is specially commissioned."
In a world where experience is increasingly and immediately translated through the ephemeral scrolling of a smooth screen, buying craft maintains an authentic connection with our senses, with other people and locations. Each piece is a physical embodiment of the creative endeavour of one human for the tactile pleasure and practical appreciation by the hand and eye of another.
The very process of commissioning craft slows life's pace, reminds of the joy of anticipation, and makes us appreciate the wait. And since the most successful interiors speak of the occupant's passions and experiences, the inclusion of meaningful items imbued with resonant stories as well as immediate beauty plays a pivotal and invaluable role in our sense of connection to place and our emotional investment in our homes.
This article was written by Kerryn Harper Cuss, QEST Ambassador and Former Editor-in-Chief of The English Home. It first appeared in the QEST 30th anniversary magazine, September 2020, produced by Illustrated London News.