Building Arts Programme: Shepherd's Hut Project | 22 September 2020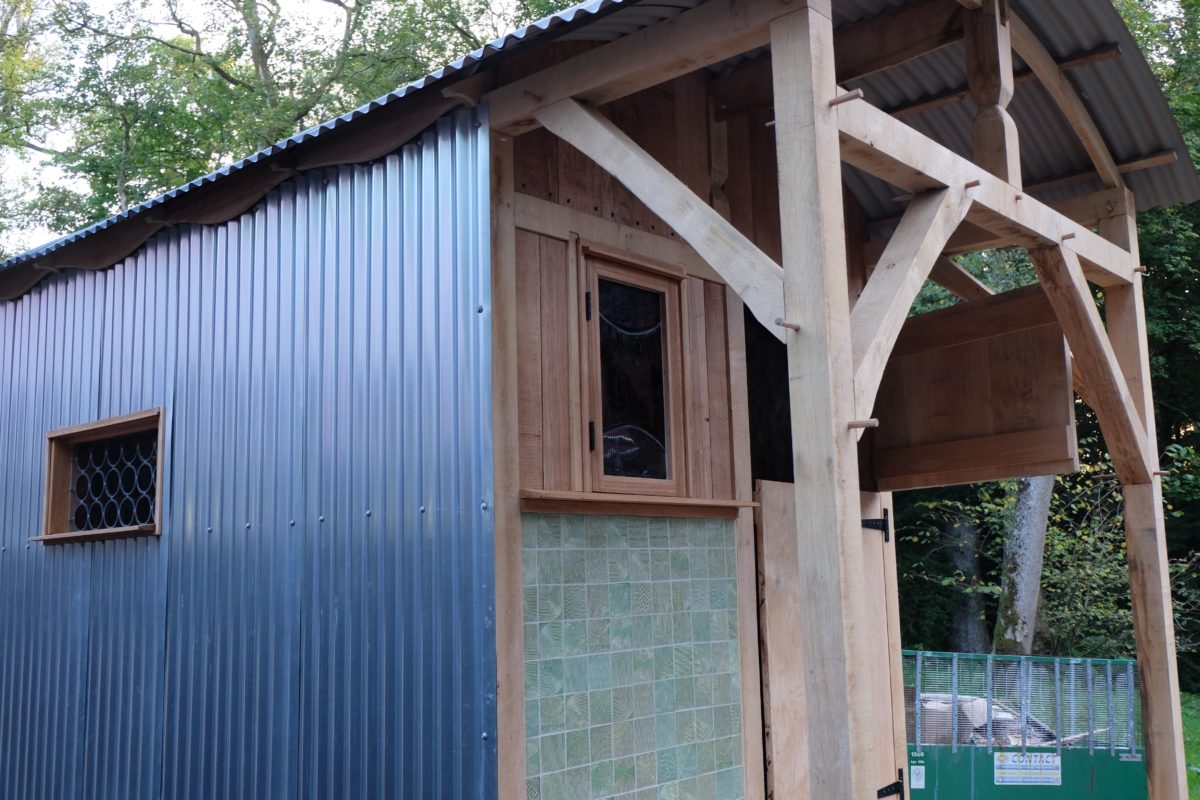 For their final project, the students on our Building Arts Programme, run in collaboration with The Prince's Foundation, recently completed a Shepherd's Hut. Built in just seven weeks it was a fabulous collaboration between the students, and a perfect reflection of the ethos of the course and the interdisciplinary nature of building arts and crafts.
Jim Nightingale and Flo Hamer started with building the frame, using Scottish oak from trees felled on the Dumfries House estate, to which Sarah Diver Lang added her removable felted insulation panels, made using fleece from the estate's sheep, with parts naturally dyed with plants from the estate. Natasha Russell created two beautiful sets of tiles; one on the porch inspired by local moss species, and another set of smoked tiles surrounding the wood burner and kitchen. Stained glass artist Tessa Mackenzie designed and created three windows – two fully fused panels, and one larger piece made using off-cut pieces of glass, fused into rounds and leaded together with clear glass. Flo added oak casements and frames for the windows. Finally Saman Moein and Simon Worthington combined their skills to craft the oak door, the stairs, bench and more details.
A truly fantastic collaboration – congratulations to all the students and best of luck as you head off on your placements. Thank you to Flo Hamer for the lovely photographs too.