Lucy Cushley Wins 2020 RDS Craft Award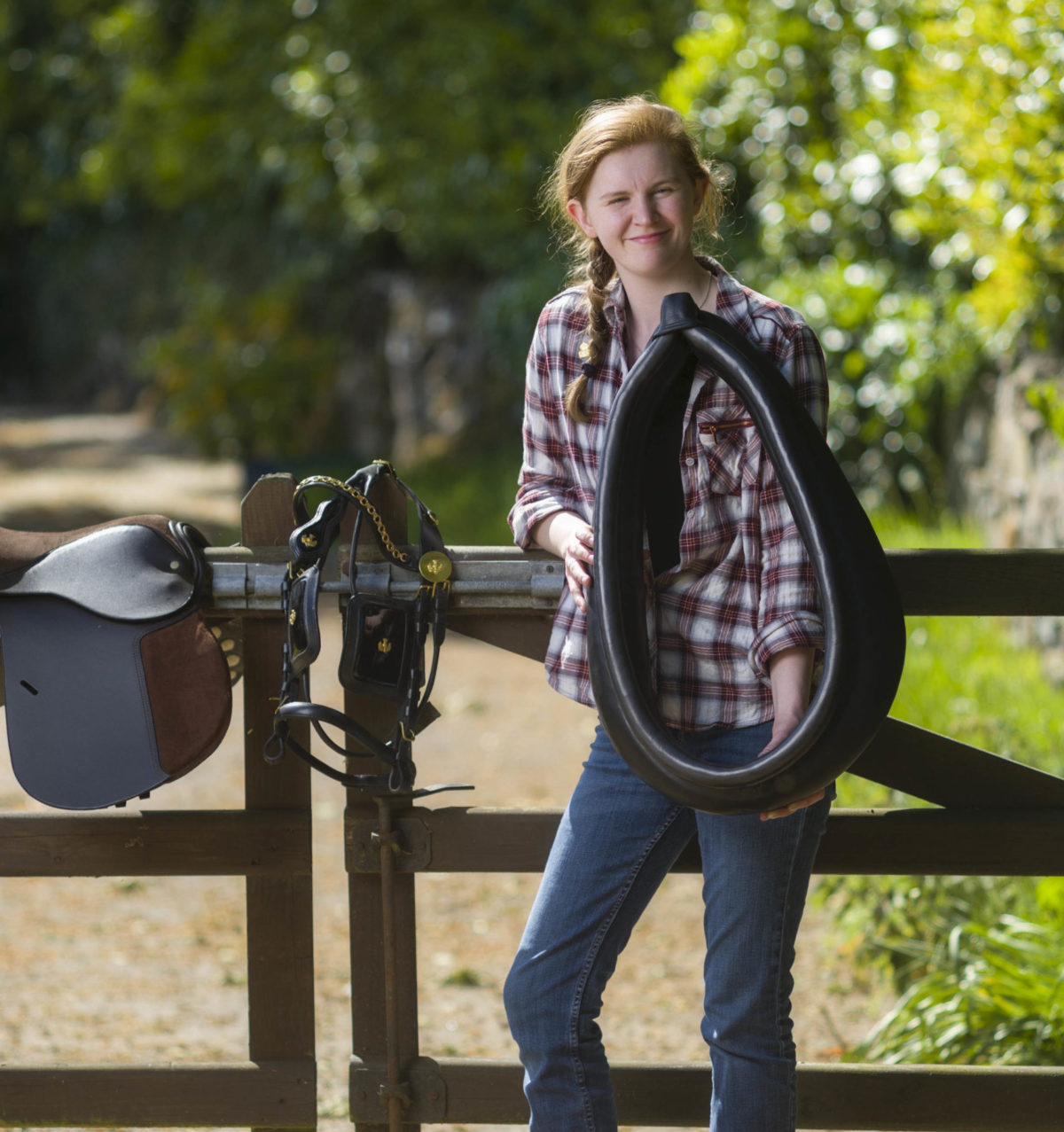 Congratulations to Collar, Harness & Saddle Maker, Lucy Cushley, one of five winners of the 2020 RDS Craft Awards. She receives a €10,000 bursary and a free stand at Gifted – The Contemporary Craft & Design Fair at the RDS, Dublin in December 2020.
Lucy is dedicated to the craft of saddlery. She has studied under various masters and hopes to encourage and motivate others to take up this important heritage craft. She plans to complete her Level 3 City & Guilds Bridle, Saddle and Harness-making qualifications before setting up her own workshop in Co. Down. Lucy will spend her bursary money of equipment and materials to allow her to expand her range of products. She will also continue to develop her skills in the endangered craft of horse collar making, helping to preserve it for future generations.