QEST Returns to Collect in March 2023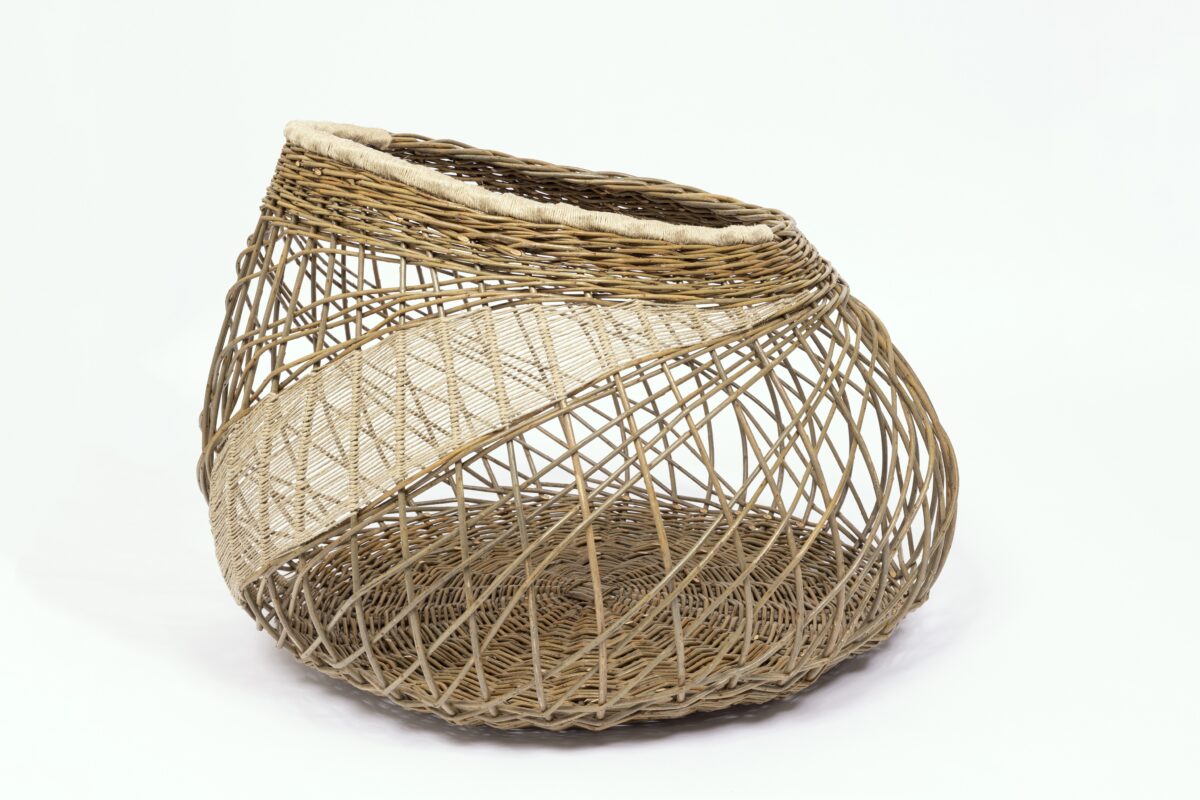 QEST is excited to return to Collect in 2023 with work by scholars who take inspiration from the natural world. Featured makers use wood, semi-precious stones, silk, hemp, willow, natural pigments and more to craft elegant, striking and sometimes thought-provoking pieces that celebrate the beauty, fragility and potential of these natural materials. Others look to natural phenomena – biological, geological, astronomical – to inform their designs.
Mandy Coppes-Martin will be showing a 1.5m diameter circular work created using reconstituted family relics including vintage leather gloves, interwoven with lace, paper and silk threads. She has imbedded pieces of hand-made Honiton lace – which she learnt to make with her QEST Scholarship – with various types of English lace made by her great-grandmother. In the large resulting works one can see particular shapes that mimic life forms found in the physical world such as diatoms, microscopic cells and skeletal shapes.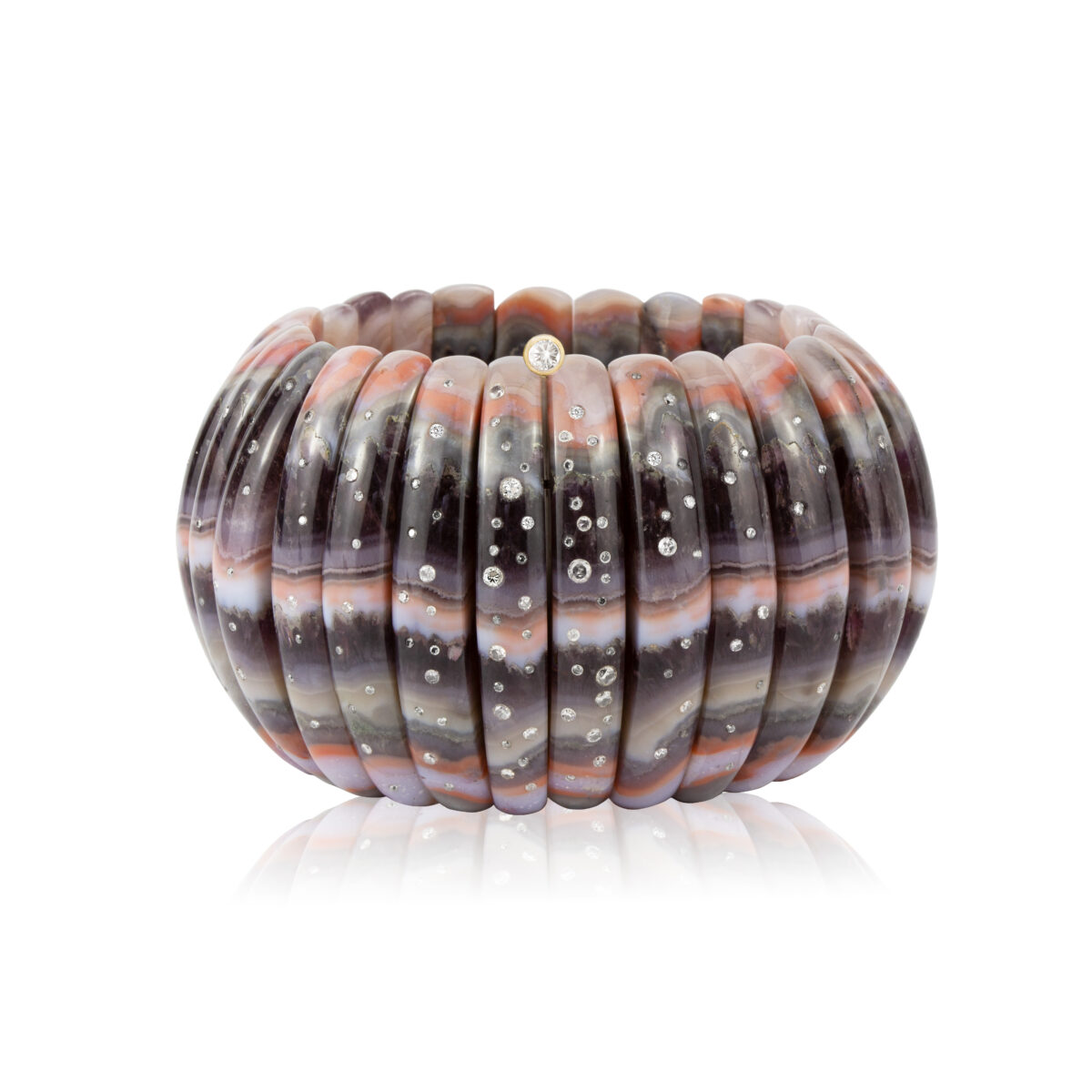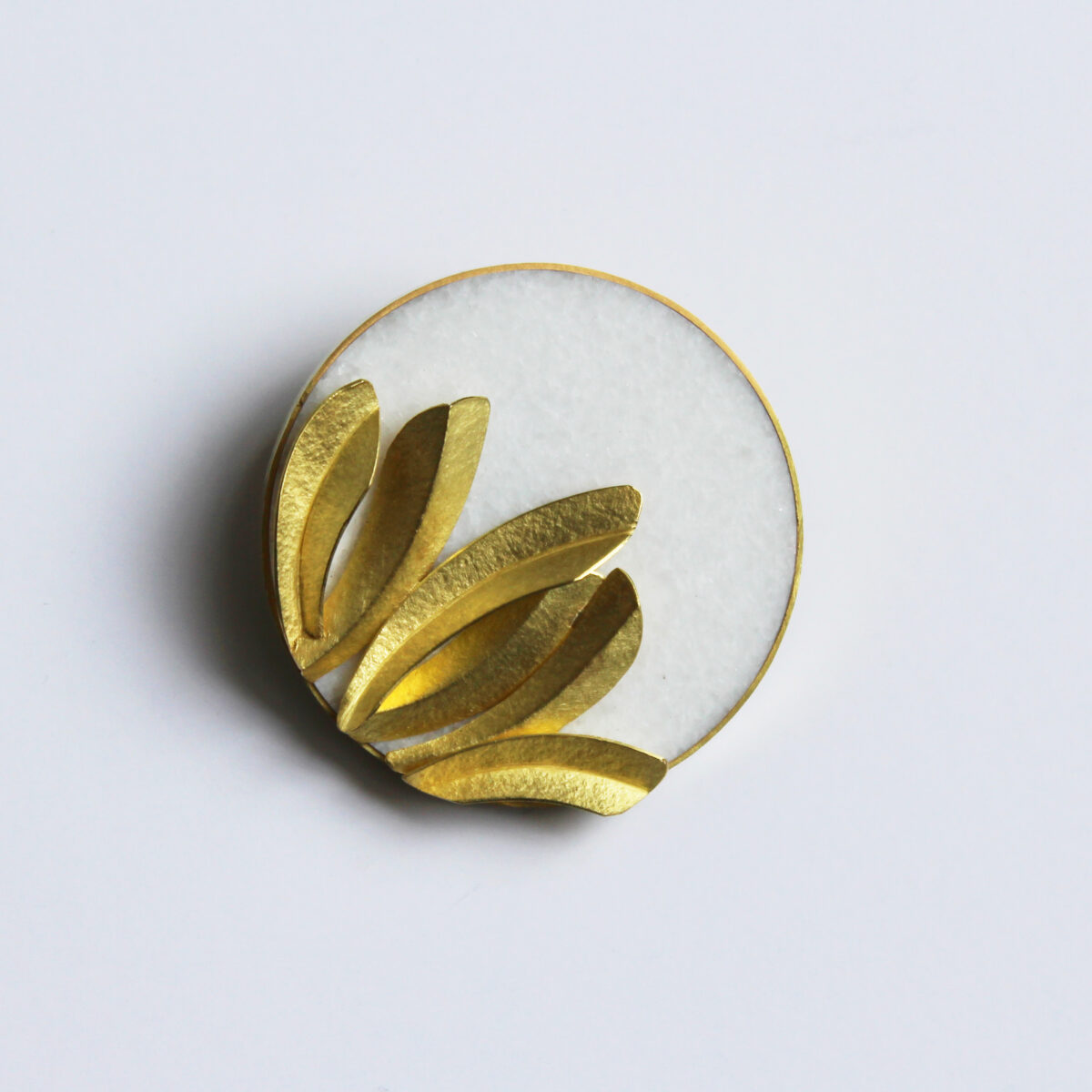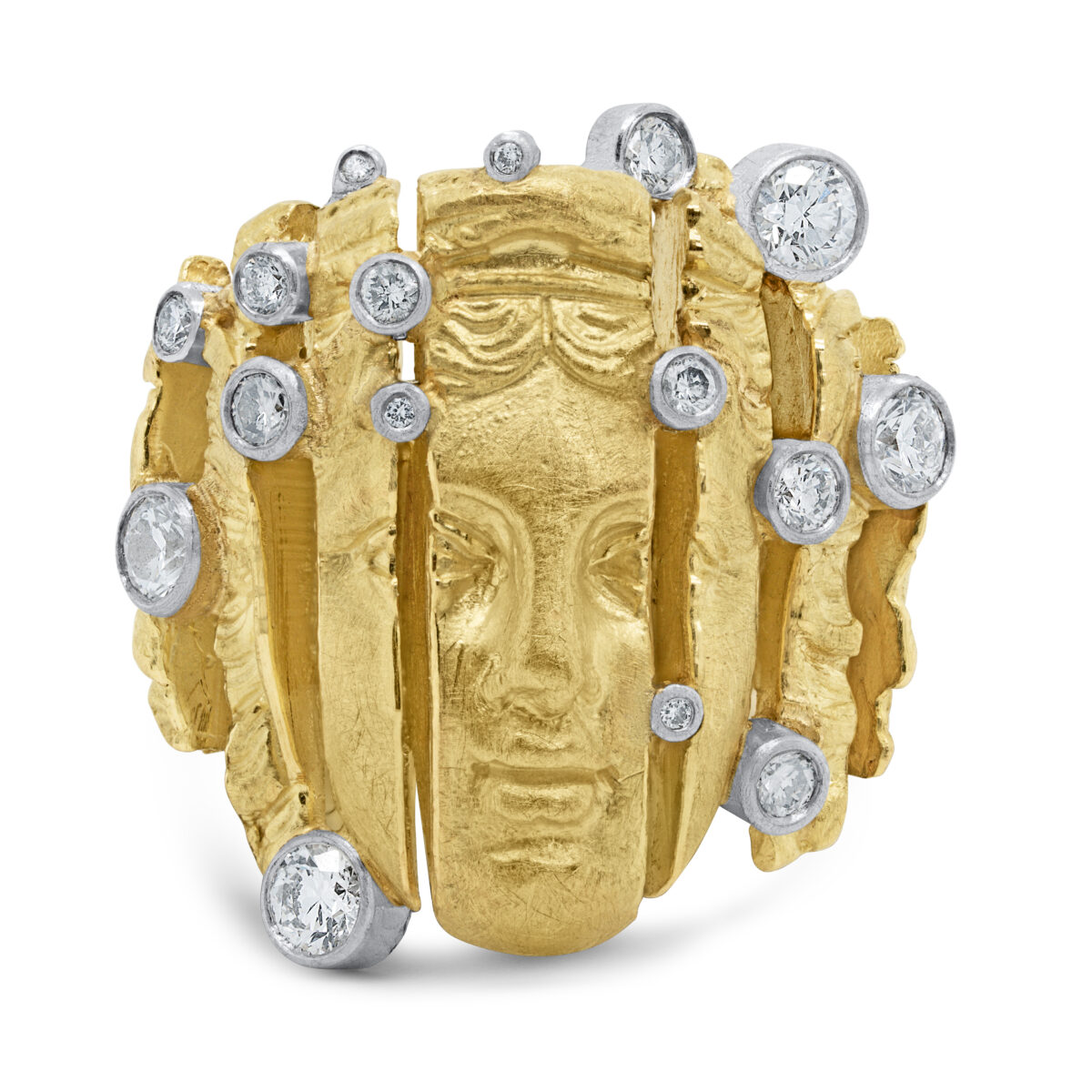 QEST will be showing jewellery for the first time at the event, focusing on sculptural pieces or 'wearable art'. Jacqueline Cullen will showcase striking jewellery pieces carved from Whitby jet and agate, each studded with numerous tiny diamonds, adding sparkle to the beauty of the natural stones. A new series of brooches by Kayo Saito made of 18 carat gold and semi-precious stone and inspired by petals and leaves, will be joined by Joy Bonfield-Colombara's noble metal and bronze works which challenge pre-existing notions of precious materials.
Rachael Colley's Sha-green series of jewellery presents food waste, in the form of discarded citrus fruit peel, as a biodegradable vegan alternative to the traditionally animal-based luxury decorative surface shagreen (ray or shark skin). This scented material comes alive when worn, and as it is warmed by the body it emits a subtle fruity fragrance. The pieces can be seen as a form of 'cause jewellery', as they are designed to draw attention to issues surrounding food waste and explore the concept of circular design.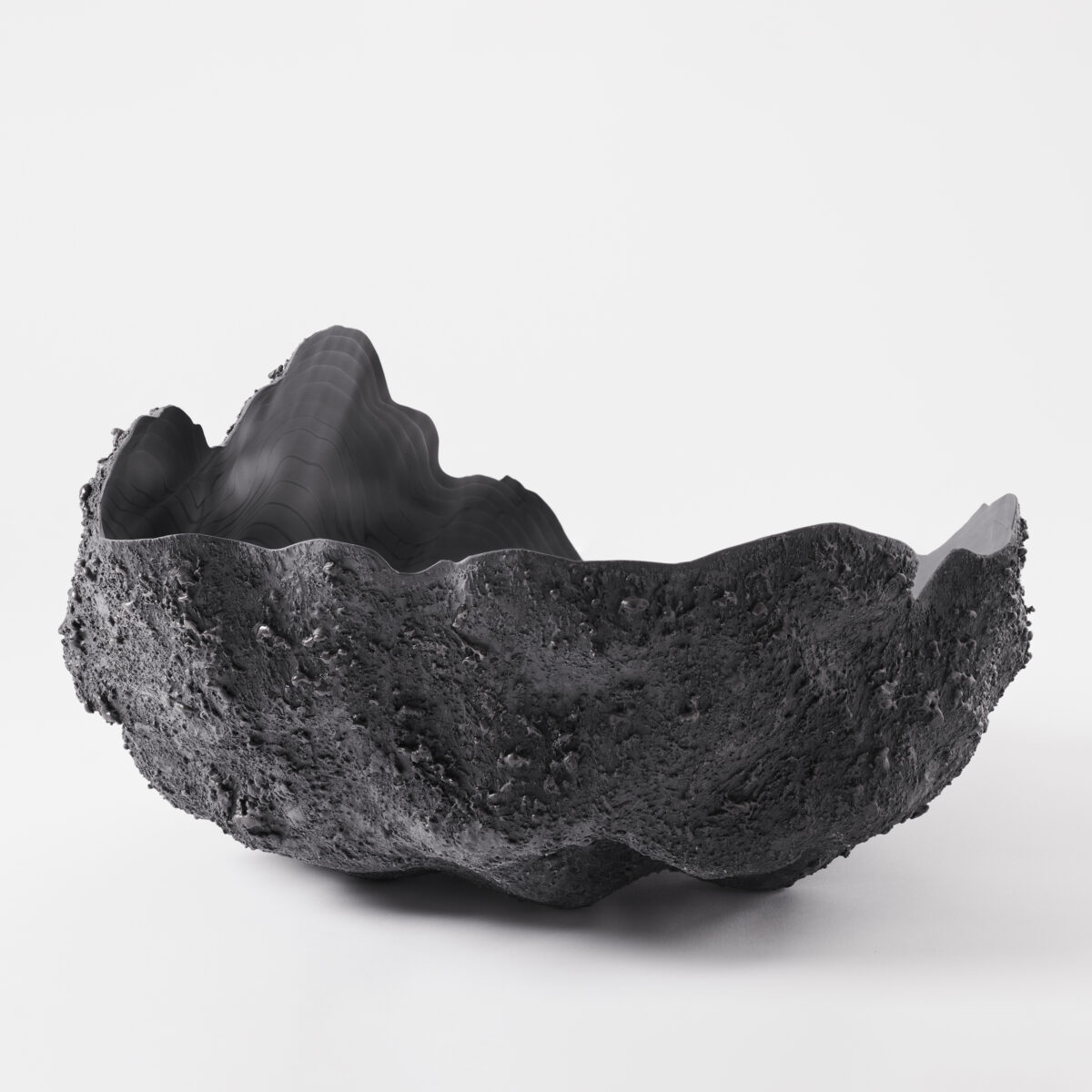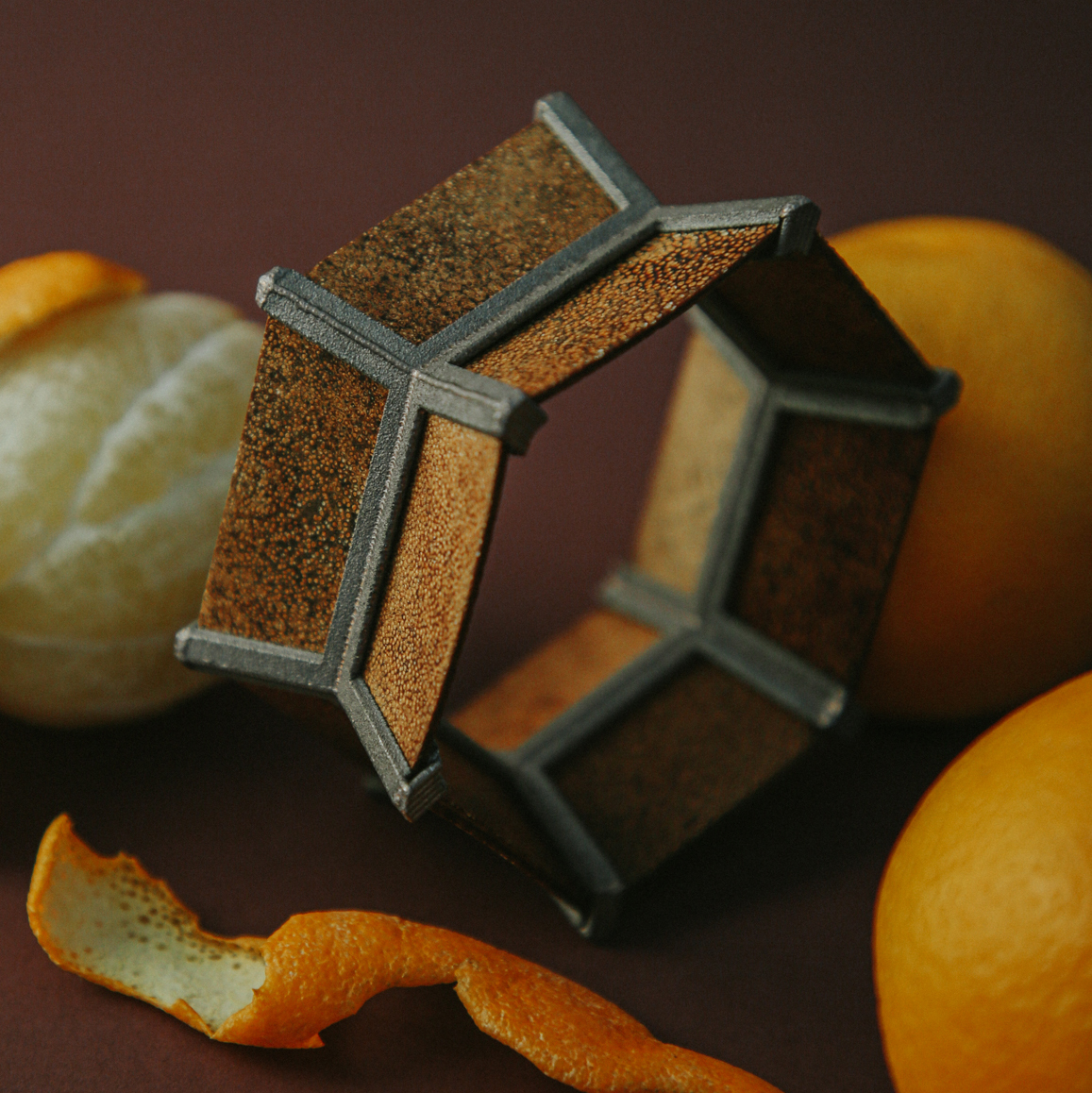 Shelley Anderson takes inspiration from the mechanical and industrial workings of his hometown Newlyn, as well as the coastline and landscape of West Cornwall. Over hand-shaped sheet bronze, he layers patinas, creating an ancient and organic effect. Once happy with the chemical reactions, they are set in resin to create alluring pieces of wall art.
Max Bainbridge explores traditional ways of working to transform raw wood (sourced from evolving rural and urban landscapes) into contemporary sculptural objects. He will be showcasing a new piece composed of turned wood vessels on a crafted wooden bench.
QEST CEO Deborah Pocock LVO comments, "We're delighted to return to Collect with a new group of very talented makers, showcasing their mastery of different materials and processes. For many, the impact of their QEST-funded craft training, and how it helped them take their practice to the next level, is evident in the masterful craftsmanship of the works on display. We're proud to be part of their journey and to watch their careers flourish, and we look forward to supporting more talented makers in 2023 and beyond."
The full list of featured QEST Scholars: QEST Hedley Foundation Scholar Shelley Anderson, QEST Winch Design Scholar Max Bainbridge, QEST Tom Helme Scholar Joy Bonfield-Colombara, QEST Jenifer Emery Scholar Abigail Booth, QEST Scholar Rachael Colley, QEST Scholar Mandy Coppes-Martin, QEST Scholar Jacqueline Cullen, QEST Scholar Elly Glossop, QEST Scholar Rauni Higson, QEST Scholar Joanna Manousis, QEST Scholar Kayo Saito and QEST Howdens Scholar Patrizia Sascor.
For more details on the event and to buy tickets please click here.
View QEST's exhibition online here (from 1-12 March).