A Celebration of Craft at the V&A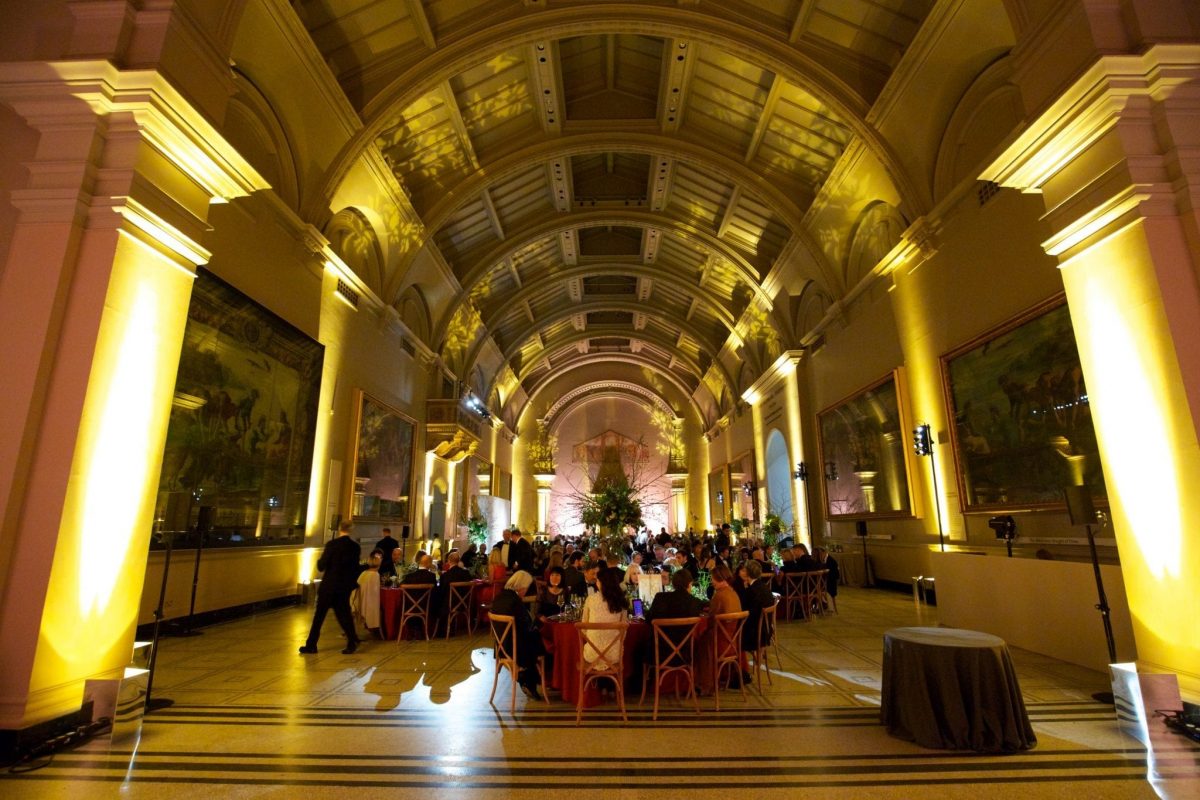 In February, QEST Vice Patron Viscount Linley hosted the charity's inaugural fundraising dinner at the home of design and craftsmanship, the Victoria & Albert Museum. The evening was a wonderful opportunity for the 250 guests to see the work of many QEST Scholars first hand and to raise funds to support similar talent over the many years it takes to create masters of their craft.
Moët jeroboams, a dinner party cooked by Royal Chef Mark Flanagan, a private tour of the McLaren Technology Centre and an outing on The Queen's Rowbarge Gloriana donated by Lord Sterling were among the lots under the gavel of Christie's auctioneer Hugh Edmeades. And a silent auction was anything but as guests bid on the table pieces made and donated by QEST Scholars, including gauntlets by Graham Ashford (2010), a painted ostrich egg by QEST Radcliffe Scholar Natasha Mann (2012), knitted vessel by QEST Johnstons of Elgin Scholar Kim Norrie (2014) and a Mia Sarosi (2004) Porcelain Collection.
Craft was the order of the night with the cocktails too, from a Tanqueray Hallmark gin and tonic to the Johnnie Walker Blacksmith and Goldsmith, served alongside Moët & Chandon champagne and wines from Walker & Wodehouse.
Due to the incredible success of this event Viscount Linley will be hosting the second QEST gala dinner on March 2nd 2017 at the V&A once more.
For sponsorship and table enquiries please email Development Manager Alanna.Fisher@qest.org.uk