Works by Heidi Broad to be Exhibited alongside Rembrandt Portrait in National Gallery Masterpiece Tour 2022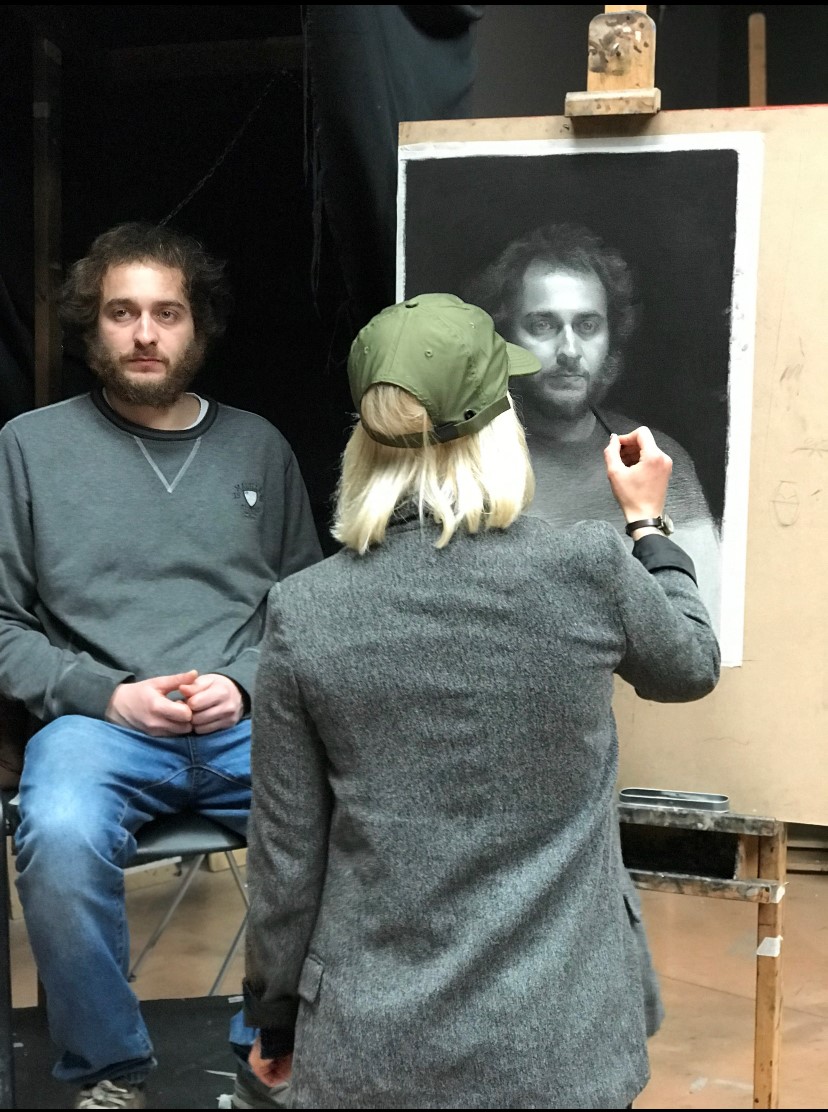 The National Gallery Masterpiece Tour 2022 starts at Oriel Davies Gallery in March by illuminating different aspects and facets of Rembrandt's Saskia van Uylenburgh in Arcadian Costume through contemporary voices. The display will focus on Rembrandt as a portrait artist by showing his work alongside contemporary portraits by artists including QEST Ana Scholar Heidi Broad.
Steffan Jones-Hughes, Director of Oriel Davies, says, "This is a great opportunity for people to explore this historic masterpiece through the work of contemporary artists in drawing, painting, photography, film, animation, embroidery and installation. We look forward to welcoming visitors and hearing their response.
Heidi comments, "I'm so thrilled to be participating in the National Gallery Masterpiece tour. It's incredible to know my work will be shown alongside a master such as Rembrandt, particularly when his craftsmanship has had a huge impact on my work. From studying his use of light and dark, shadow line and shape design, as well as the huge vocabulary he has in his drawing style from etching to transition control. It's only through studying his pieces and my time at Florence supported by QEST that I have come to grow as an artist. And it's still quite surreal for me as a painter to be placed alongside him – I'm just very grateful for this opportunity."
The Masterpiece: Rembrandt Portraits, Blodeuwedd and Arcadia
12 March – 26 June 2022