QEST to showcase scholars at new contemporary craft fair Artefact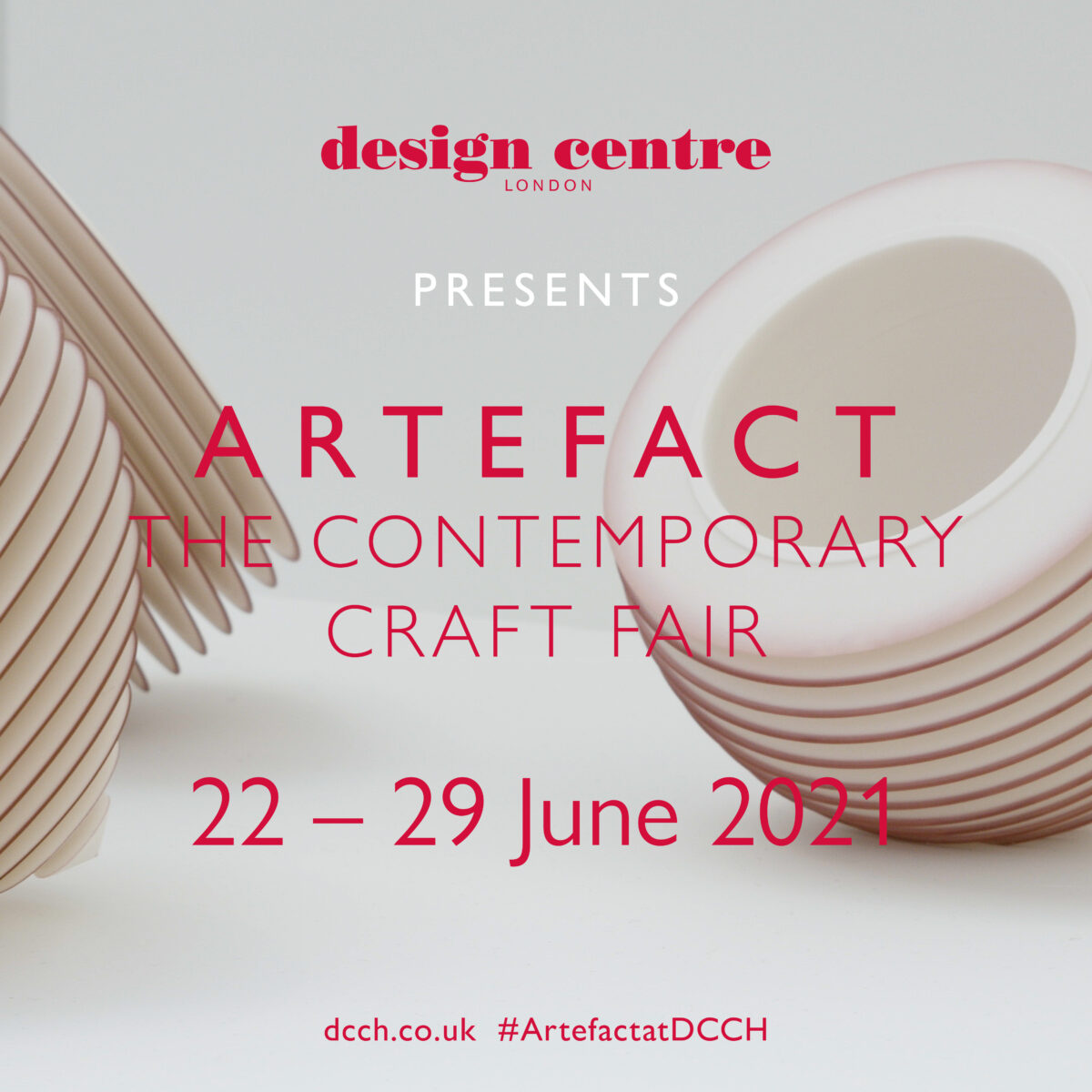 This month sees the launch of Artefact, a new contemporary craft fair at the Design Centre, Chelsea Harbour (22-29 June). The fair features an impressive roll call of contemporary craft and visual arts galleries from the British craft scene, including Cavaliero Finn, Candida Stevens Gallery, Jaggedart, Katie Jones, madeinbritaly, Ting-Ying Gallery and Vessel Gallery. Both a marketplace and a celebration of contemporary craft, the event encourages visitors to experience the tactility and joy that handmade objects can bring to their lives.
Contemporary craft is increasingly making its mark in the world of interior design, and this curated fair will present a range of objects of wide breadth, scope and artistic merit. Museum-quality pieces on show will come from all over the world, and will include works in unusual materials like paper and blanc de chine, as well as representations of stalwart craft disciplines like metalwork, glass, sculpture, textiles and ceramics.
QEST will be presenting Meet the Makers, showcasing the work of 15 QEST Scholars dedicated to a wide range of crafts relating to interiors. The exhibitors are decorative artist Rachel Spelling, globemaker Jonathan Wright, leatherworker Frances Pinnock, embroiderer and textile designer Lora Avedian, sculptor Thomas Merrett, ceramicist and glass artist Celia Dowson, paper folder Kate Colin, chairmaker Jason Mosseri, furniture designer Thomas Vaughan, wood artist Joey Richardson, decorative Moroccan artist Natasha Mann, tapestry weaver Hannah Waldron, stone carver Zoe Wilson, jeweller and engraver Epona Smith, and ceramicist Katalina Caliendo.
A number of the QEST Scholars will also be demonstrating their crafts on the QEST stand throughout the fair. For a full schedule, click here.
In addition, the fair features an Artisan Trail with makers demonstrating their crafts in showrooms throughout the Design Centre. These makers include QEST Sanderson Design Co. Scholar Rachel Spelling will be showcasing her painting skills in the Sanderson Design showroom on Tuesday 22 and Wednesday 23 June, and on Monday 28 June she will be joined by her master Alasdair Peebles. Rachel's scholarship is funding specialist one-to-one training with Alasdair, with a focus on mastering traditional 18th century chinoiserie painting techniques. Other QEST makers in the Artisan Trail include QEST Finnis Scott Foundation Scholar Bethan Wyn Williams demonstrating her surface pattern techniques at Arte and QEST D'Oyly Carte Charitable Trust Scholar Laura Adburgham showcasing shaft weaving at Dedar. For full details of the Artisan Trail, click here.