QEST Scholars to Create Sculptures for Royal Albert Hall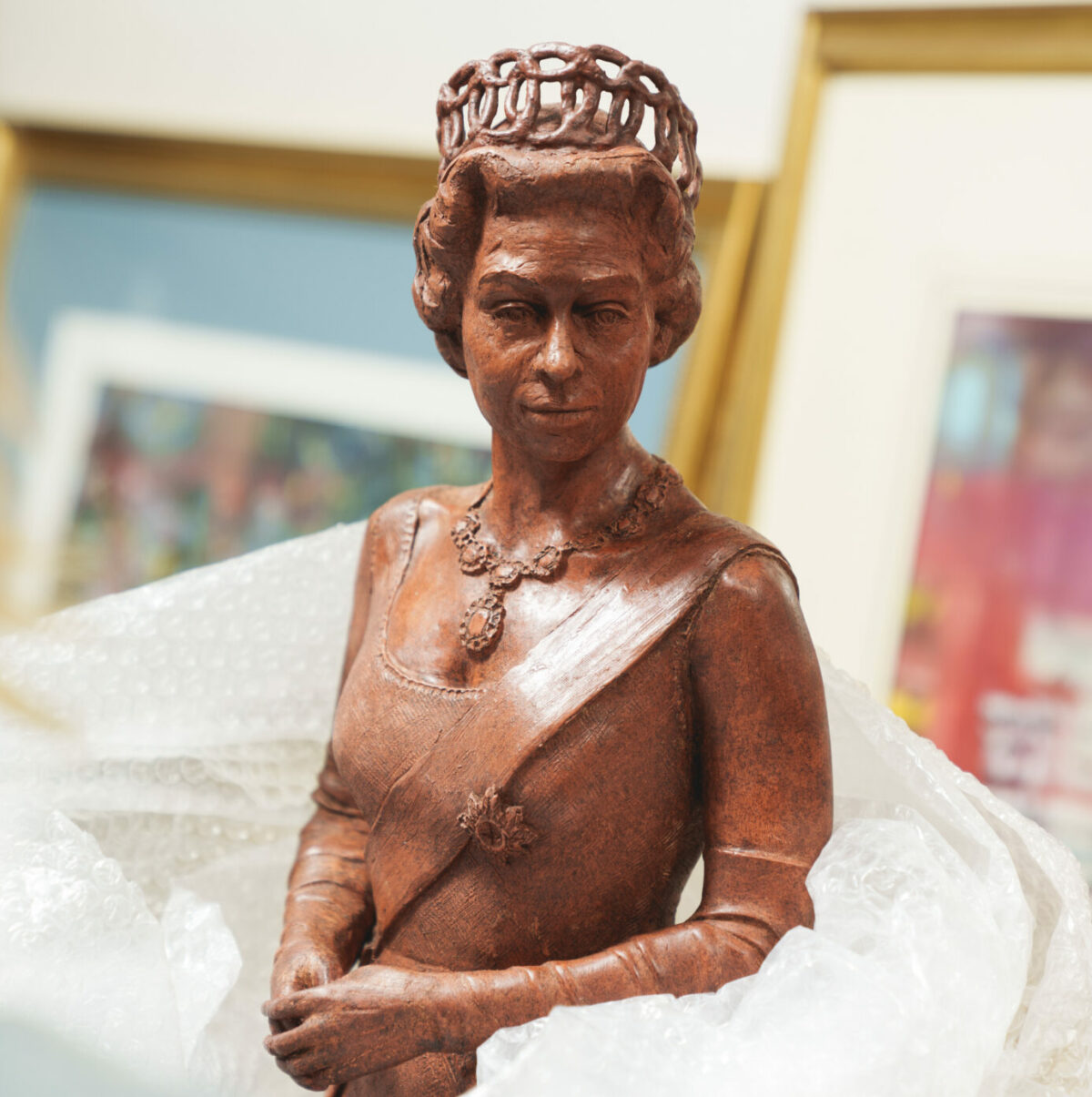 As part of its 150th anniversary celebrations, and to commemorate the opening of the Hall in 1871 by Queen Victoria, the Royal Albert Hall has commissioned sculptures of Queen Victoria and Prince Albert and of Her Majesty The Queen and Prince Philip. These sculptures will fill the empty niches of the North Porch (the original royal entrance) and the South Porch, which was constructed in 2003.
The sculptors selected for this prestigious project are QEST Finnis Scott Foundation Scholar Poppy Field for the South Porch with bronze figures of Her Majesty The Queen and Prince Philip, and QEST Scholars Tom Brown and Tom Nicholls of London Stone Carving for the North Porch with stone figures of Queen Victoria and Prince Albert. Josh Locksmith, also of London Stone Carving, has also been integral to the project as it has developed. The commissions were given following a competition process which involved a shortlist of seven QEST sculptors.
150 years from the Hall's opening, the project will complete the original architectural intention of having figures of Victoria and Albert in the North Porch niches, to recognise the vision, creativity and openness of the Hall's founders. The new sculptures to the South Porch recognise the Hall's Patron, Her Majesty The Queen, at the time of the Hall's sesquicentenary.
The sculptures will be unveiled in Summer 2022.
Deborah Pocock LVO, CEO of the Queen Elizabeth Scholarship Trust said, "We are so proud that QEST scholars have been commissioned to finally finish the Royal Albert Hall's iconic façade through the creation of these sculptures and we are extremely grateful to the Royal Albert Hall for choosing to work with QEST in championing British craftsmanship."
Ian McCulloch, President of the Royal Albert Hall said, "The Hall is in our temporary stewardship, and it is our duty to ensure it is here to inspire generations to come. I felt that we should commemorate the Hall's 150th anniversary with something tangible, and these sculptures will finally complete the façade of our glorious Grade I listed building. This anniversary gives us the opportunity to leave a legacy of public art of a high quality and craftsmanship, for which we are honoured to commission the QEST Scholars."