London Craft Week | 30 September – 10 October 2020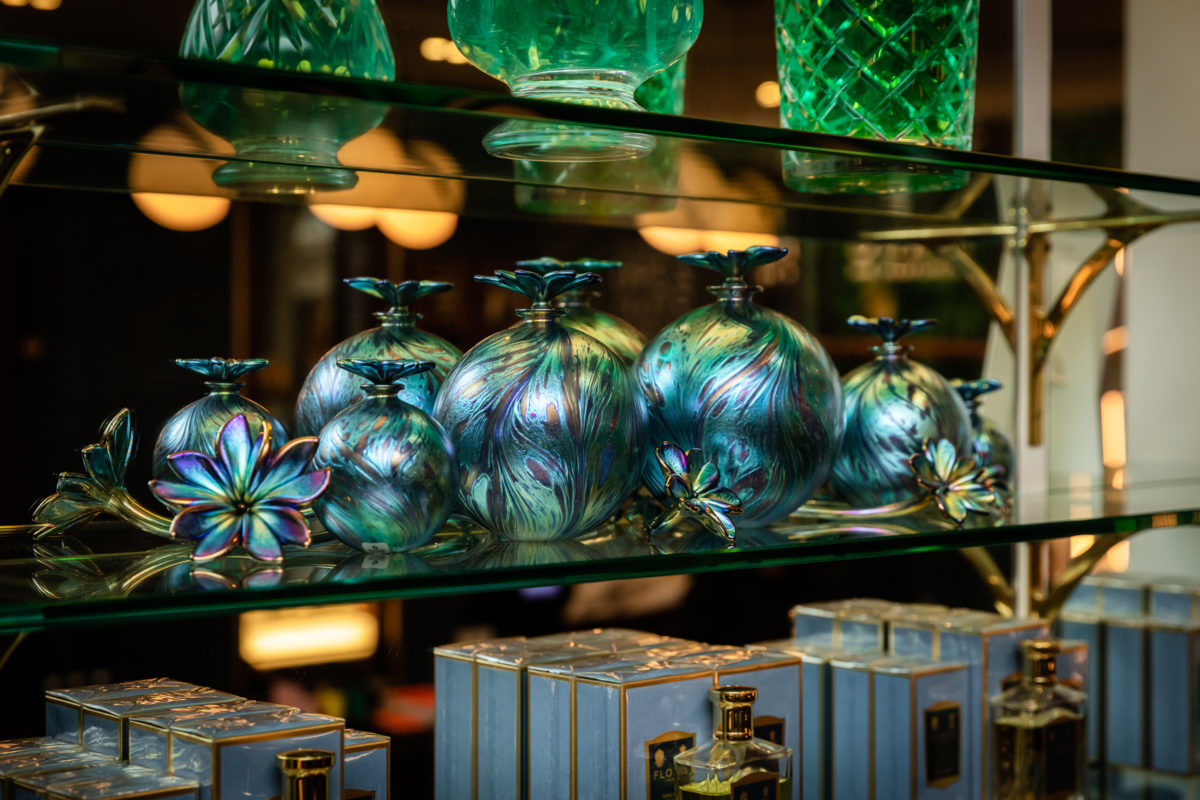 In our 30th anniversary and for London Craft Week 2020, we were delighted to partner with Royal Warrant-holding companies in the St James's area to host the QEST Craft Trail, celebrating our shared passion for British craftsmanship. Works by 12 QEST Scholars were showcased in windows and in stores.
Deborah Carré of Carreducker showcased bespoke footwear and a kinetic sculpture of shoemaking tools in the curved windows of tailoring and menswear brand Benson & Clegg in the Piccadilly Arcade, whilst Dege & Skinner took the opportunity to shine a spotlight on the exquisite military tailoring of Sarah Wilkinson – a QEST Scholar and one of their in-house tailors for over 37 years – in their Savile Row storefront.
On St James's Street, three scholars took over the impressive windows of historic chemist and perfumer D R Harris & Co.: Jason Mosseri, Windsor chair maker, and Melissa White, decorative artist working in Elizabethan style, co-curated a display for one window, whilst Harry Forster-Stringer's beautiful silver and enamel works sparkled in the other. Another silversmith, Elizabeth Auriol Peers' functional, yet subtly sculptural, forms graced the display at the world's oldest traditional gentleman's barbershop and perfumer, Truefitt & Hill; and at the world's oldest and finest hat shop Lock & Co., acoustic guitars, immaculately crafted by Tom Sands and Daisy Tempest, could be found in store and in the window – alongside a limited edition flat cap, crafted in QEST colours, with a portion of sales kindly donated to QEST.
On Jermyn Street, Cherry Chung's willow baskets sat perfectly amongst the artisan cheeses of Paxton & Whitfield, as did Deirdre Hawken's whimsical headpieces – including a custom-made stilton and camembert! And finally, at British family perfumers Floris, Thomas Merrett's graceful figurative sculptures and Timothy Harris' custom-made glass perfume bottles, could be found throughout the showroom and perfumery.
Photos © Dan Weill for London Craft Week and QEST