QEST Craft Trail at London Craft Week 2021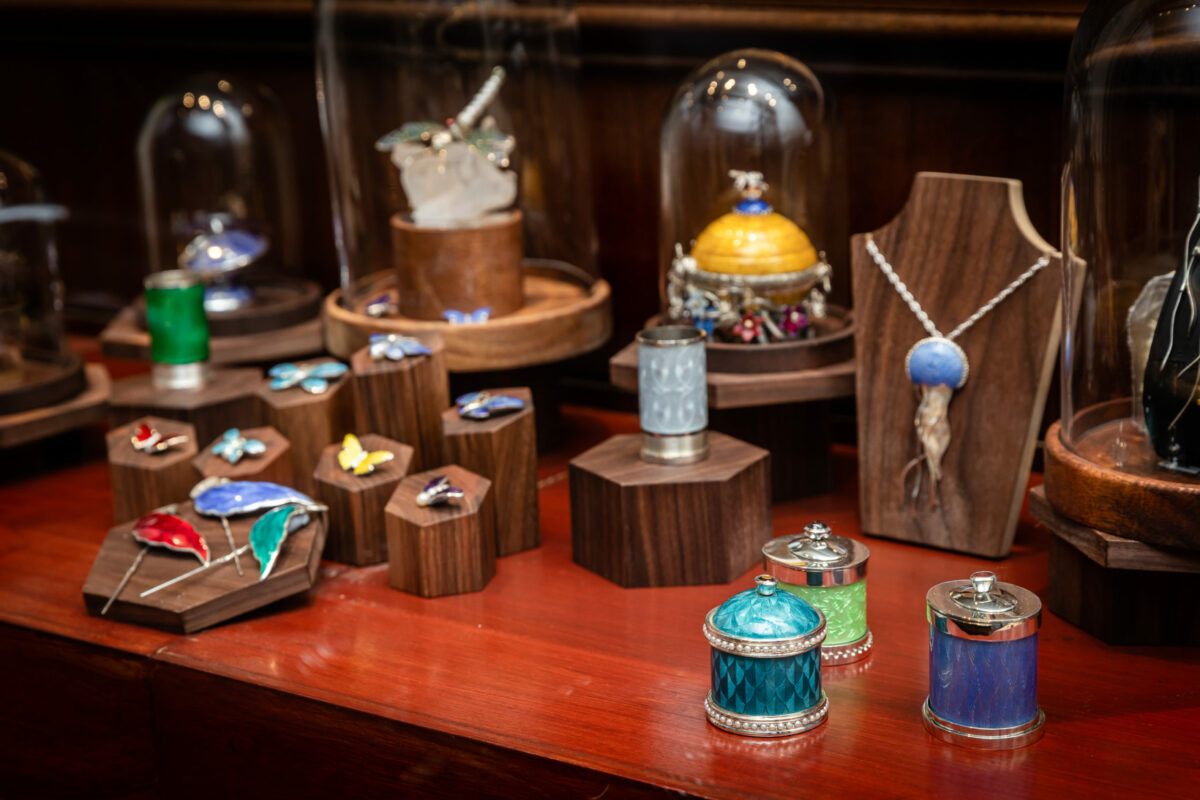 Building on the success of last year's event, QEST has joined with 11 Royal Warrant-holding companies in the St James's area to host a craft trail for London Craft Week 2021, celebrating their shared passion for British craftsmanship. From Monday 4 to Sunday 10 October, look out for the gold QEST logo, and find QEST Scholar works displayed in windows and in store. Find out what's on at each venue below, and click here to download a pdf of the trail map.
---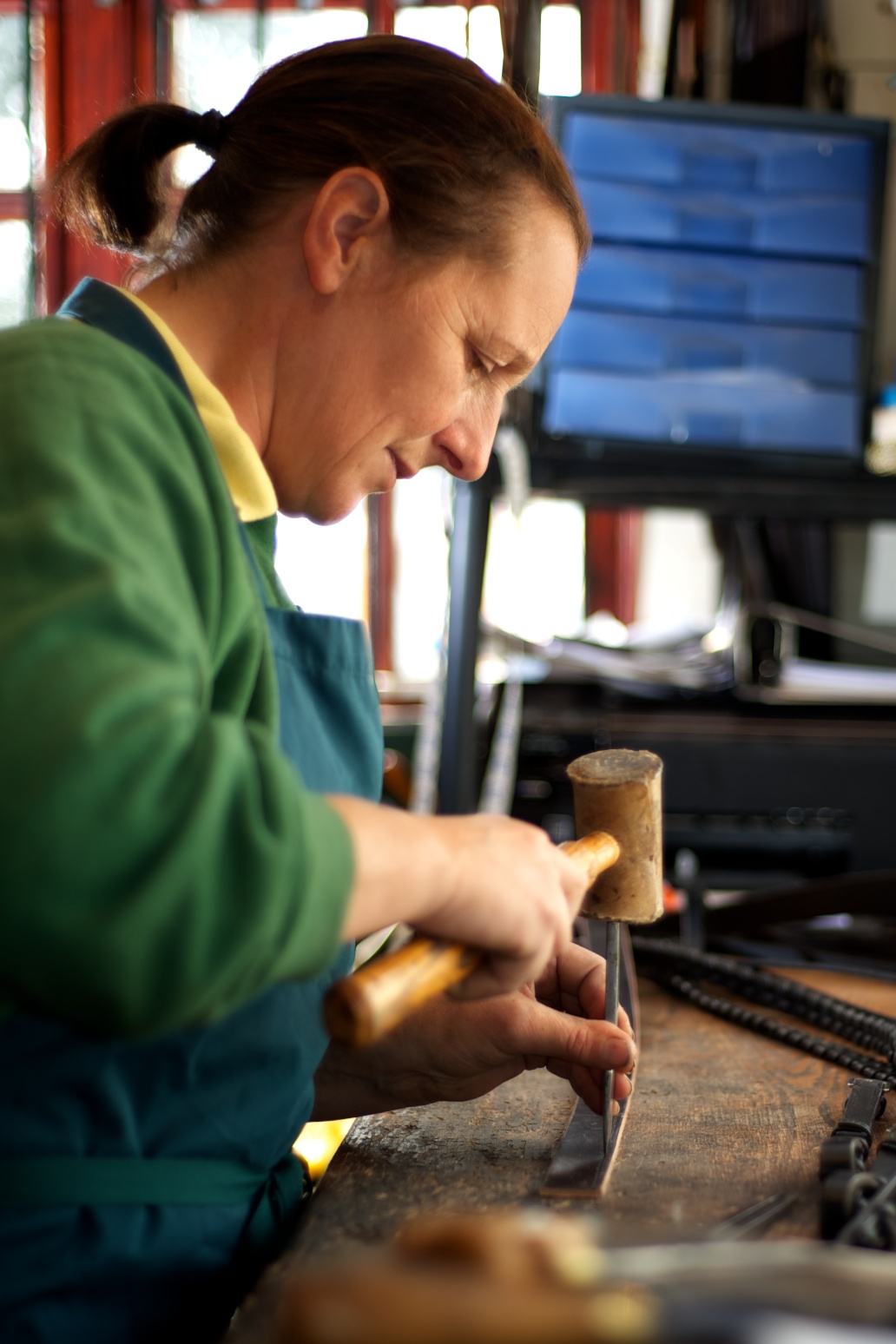 Crockett & Jones, 92 Jermyn Street
Crockett & Jones' UK flagship store continues to grow as a top retail destination for high quality shoes in London. They will be taking the opportunity to showcase a different kind of leatherwork – saddlery and sporting accessories by QEST Saddlers' Company Scholar Clare Barnett and QEST Alborada Trust Apprentice Joanna Murphy.
On Wednesday 6 and Thursday 7 October from 11am to 4pm, find Clare in store demonstrating hand-stitching and seaming for a side saddle or cartridge bag.
---
D. R. Harris & Co., 29 St James's Street
QEST Bendicks (Mayfair) Ltd Scholar Harry Forster-Stringer designs and crafts exquisite jewellery and objects de virtu from silver and gold, which he embellishes with hand-engraving, enamel or precious stones. His works will nestle amongst the wares of historic chemist and perfumer D. R. Harris & Co., housed on St James's since 1790.
On Thursday 7 October from 1 to 5pm, find Harry demonstrating the process of enamelling in store.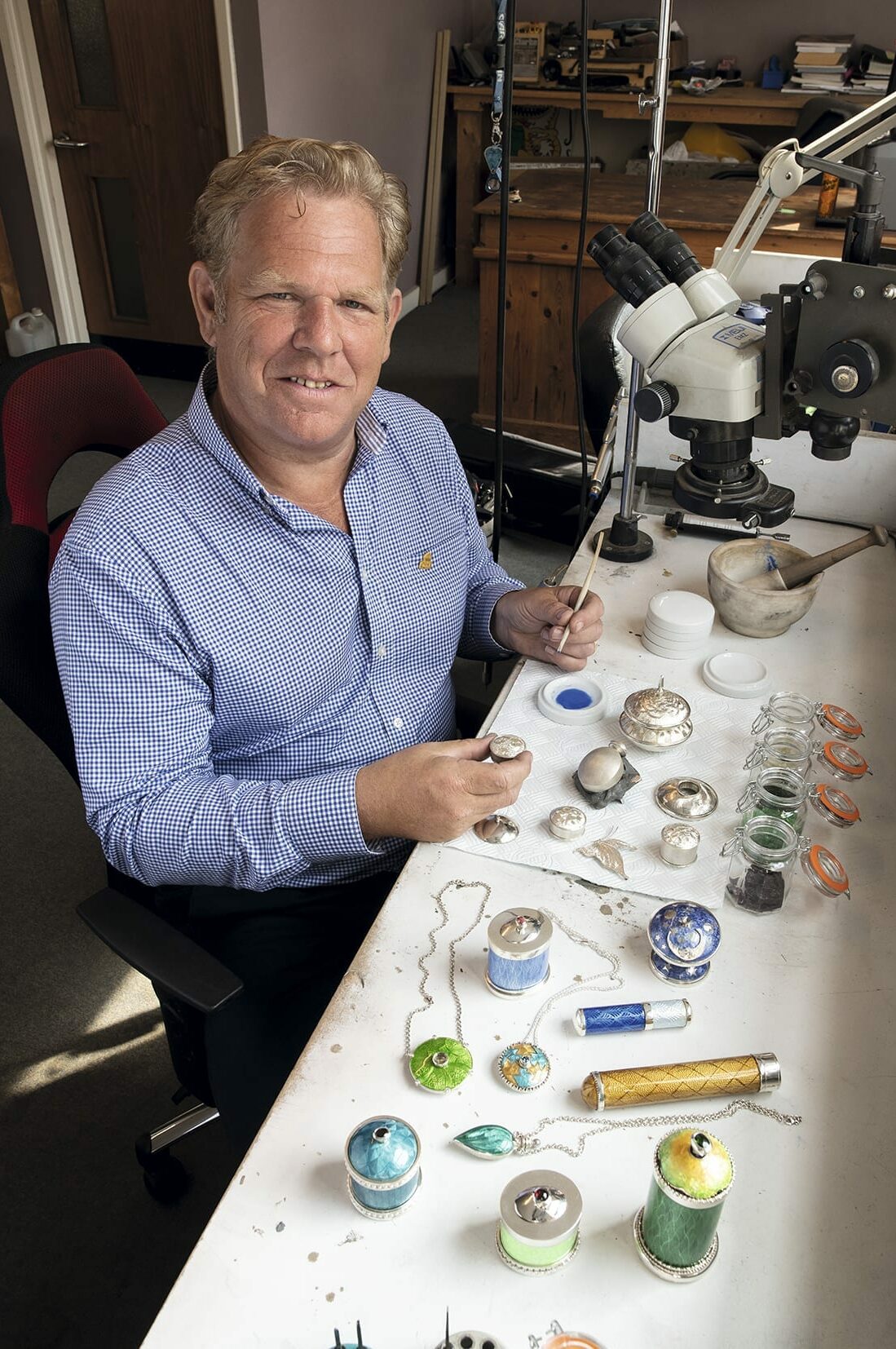 ---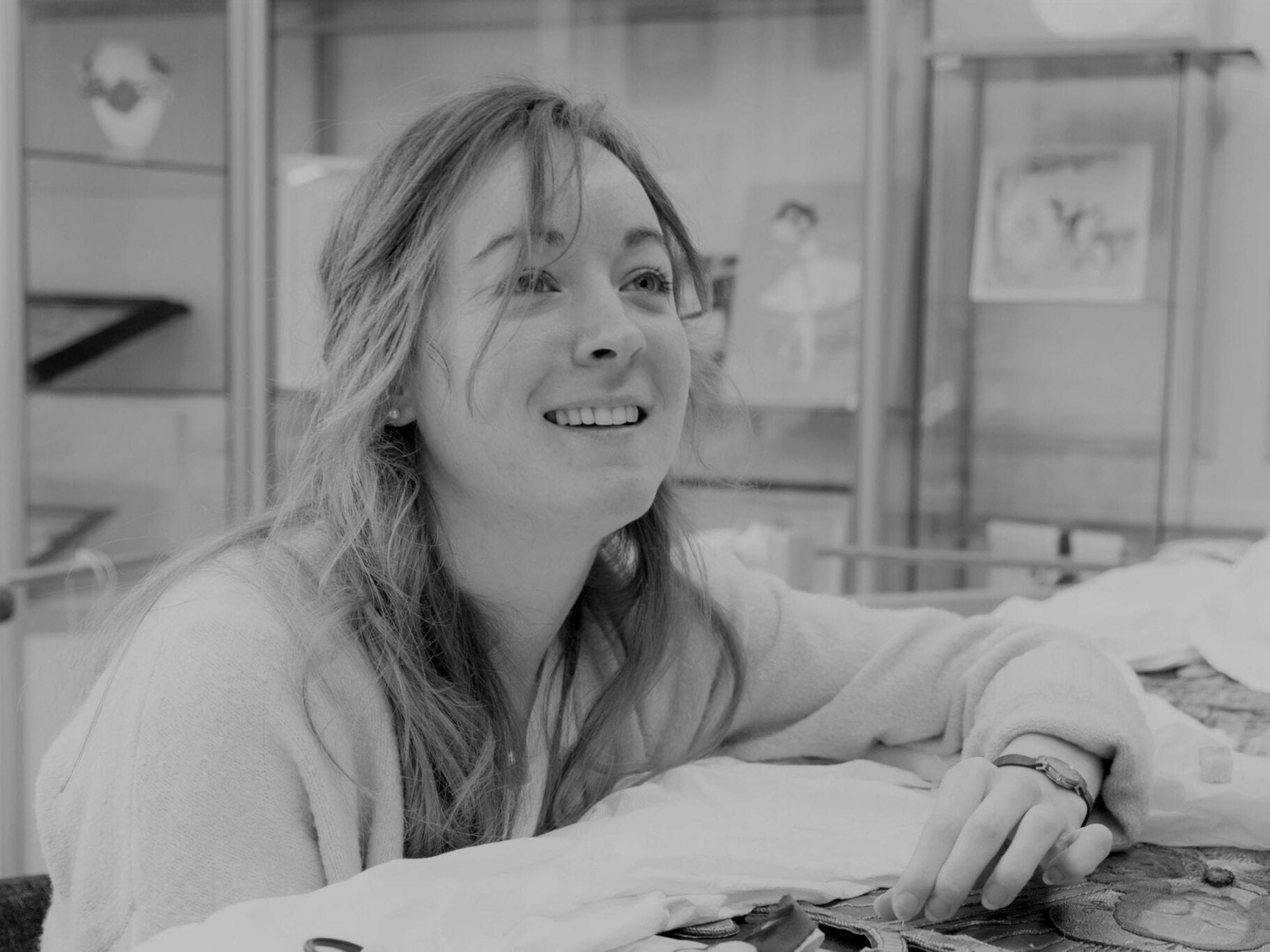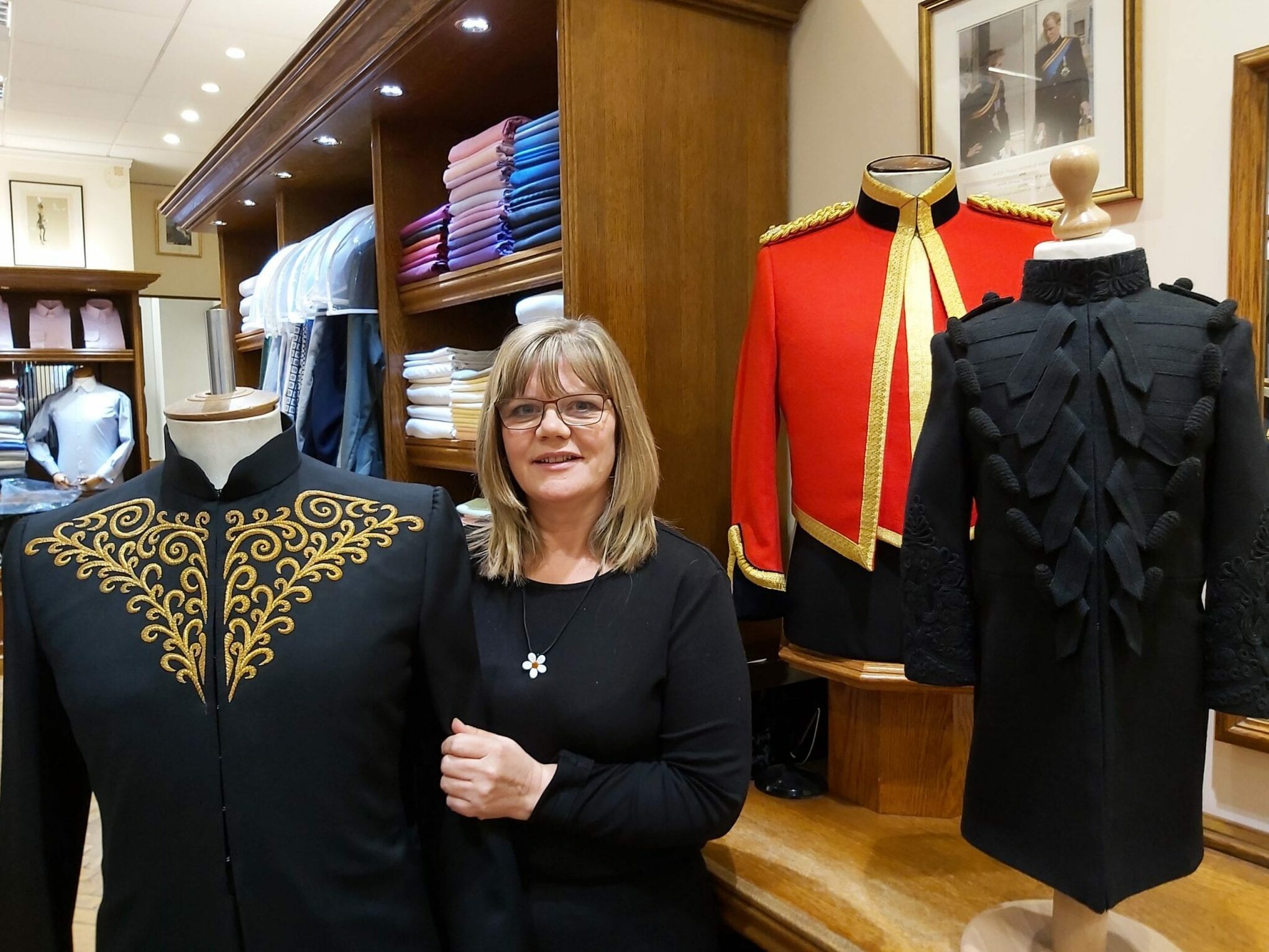 Dege & Skinner, 10 Savile Row
Dege & Skinner, one of the oldest, continually operated bespoke tailoring services in the world, is proud to work with two QEST Scholars: Auburn Claire Lucas, who regularly undertakes freelance embroidery for the company, and Sarah Wilkinson, who has worked for them for over 37 years. Works by both scholars will be on display at their Savile Row store throughout the week.
On Wednesday 6 October from 2-4pm, find Auburn and Sarah demonstrating in store.
---
Farlows, 9 Pall Mall
Stained glass artist Sophie D'Souza's relationship with Farlows, the country enthusiasts' department store of choice, began in 2017 when she designed the Charles Farlow Trophy, which features a stained-glass Atlantic salmon and is awarded to the largest fly-caught salmon from England or Wales each season. Sophie will return to their store to create a special piece featuring Koi Carp for London Craft Week, and to showcase other works.
On Monday 4 to Friday 8 October from 11am-3pm, find Sophie making and painting a leaded glass panel in store – or visit Farlows' Facebook and YouTube channels where they will be live-streaming her at work.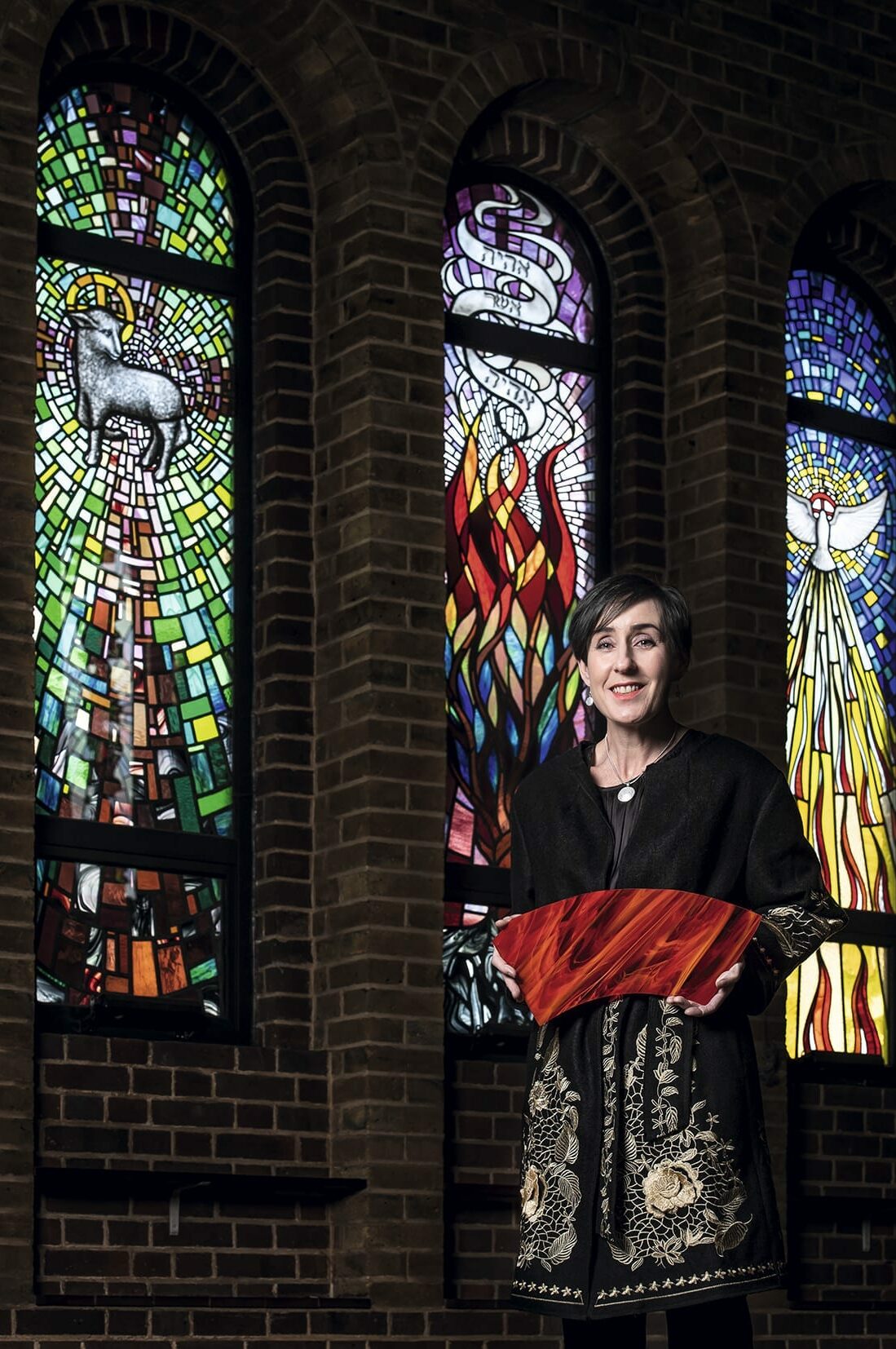 ---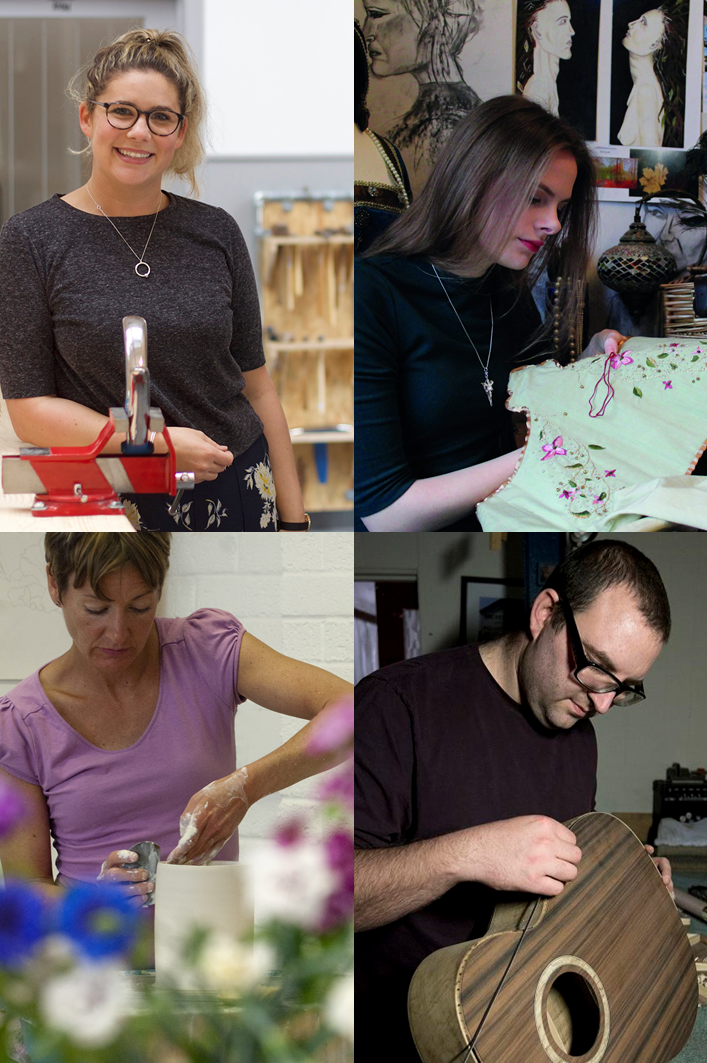 Floris, 89 Jermyn Street
Floris, British family perfumers since 1730, is showcasing crafts which play on the brand's rich history. The distinctly Victorian premises, with features such as Spanish mahogany cabinets originating from the 1851 Great Exhibition at Crystal Palace (which likely held jewellery), will house jewellery by silversmith and QEST Iliffe Family Charitable Foundation Scholar Megan Falconer, Victorian undergarments by historic costumer and QEST Broderers' Company Scholar Isabel Nellie Walters, ceramics by Rebecca Harvey and guitars by Jim Fleeting.
---
Garrard, 24 Albemarle Street
QEST Finnis Scott Foundation Scholar Bethan Wyn Williams hand-draws and hand-paints intricate, repeating botanical designs for luxury textiles, wallpaper and home accessories. Her designs will provide a striking backdrop for iconic and precious jewels displayed in the windows of the world's longest serving jeweller, Garrard.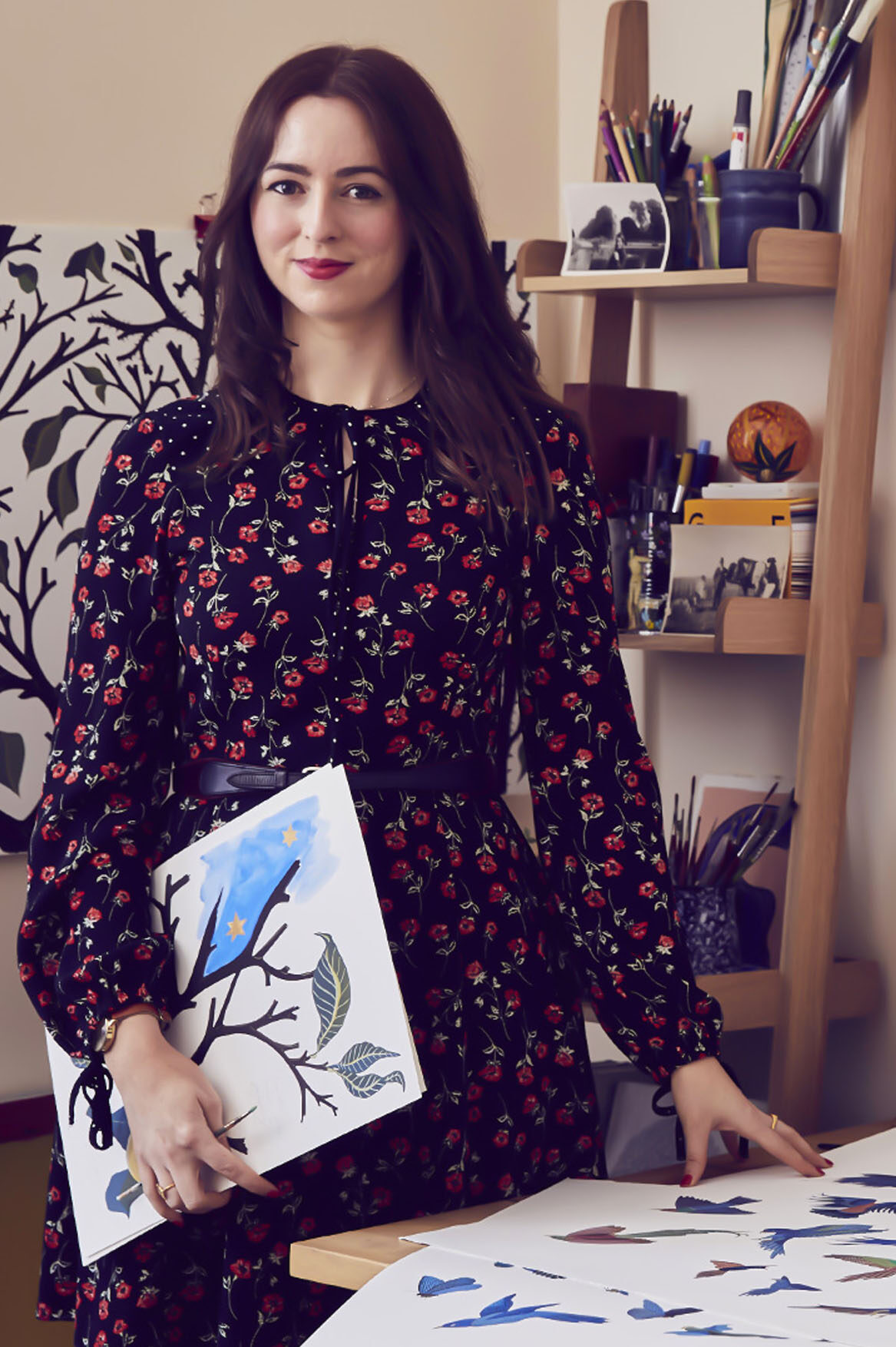 ---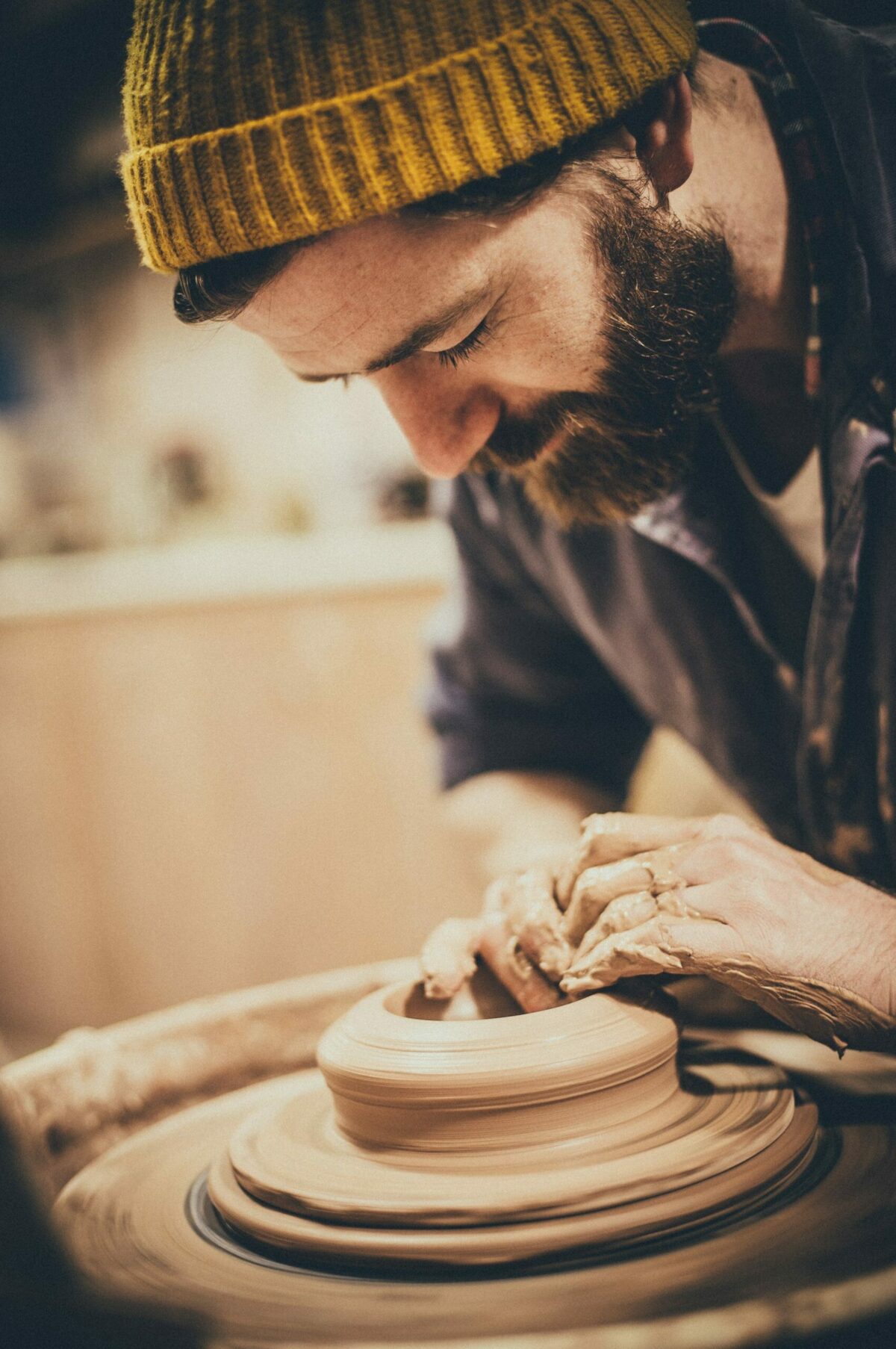 John Smedley, 55 Jermyn Street
Iconic knitwear brand John Smedley has commissioned ceramicist and QEST Stanley Picker Trust Apprentice Matthew Foster to create an exclusive selection of works to be exhibited in store and available for purchase throughout the week. The collection will feature Matthew's signature aesthetic of form, surface and gesture of making, and incorporate the colour blue which has featured in John Smedley's logo and branding since they were founded in 1784. A new podcast and film series showcasing Matthew's process and journey will also launch throughout the week.
---
Lock & Co. Hatters, 6 St James's Street
QEST Clothworkers' Company Scholar Manuel Mazzotti (MAZZOTTI BOOKS) is a bookbinder, designer and trained engineer who uses his diverse knowledge to create limited edition and contemporary books, prints and presentation boxes. Find his works nestled amongst ledgers, paper head-shapes and maps in the Heritage Room at Lock & Co. Hatters, the world's oldest and finest hat shop.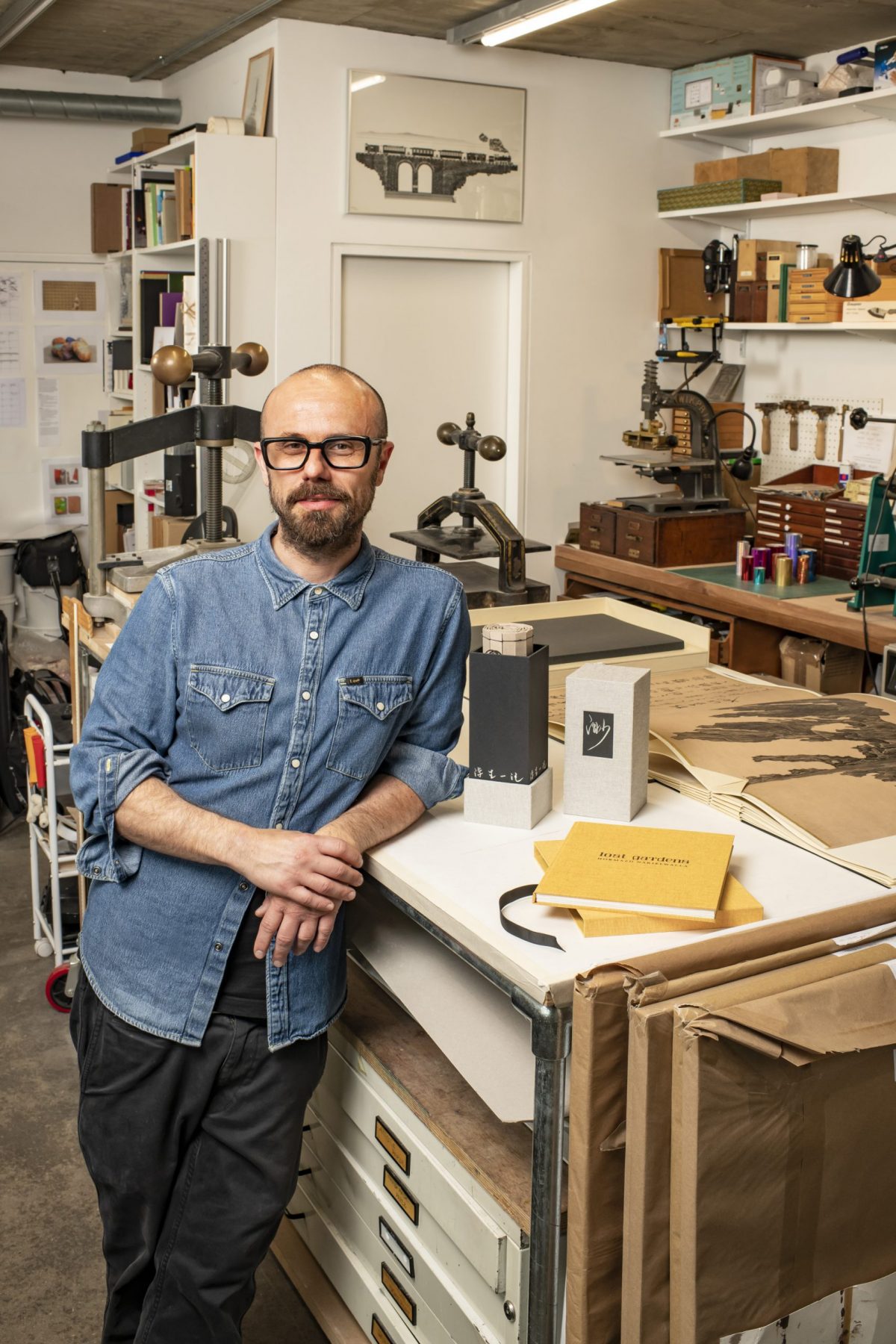 ---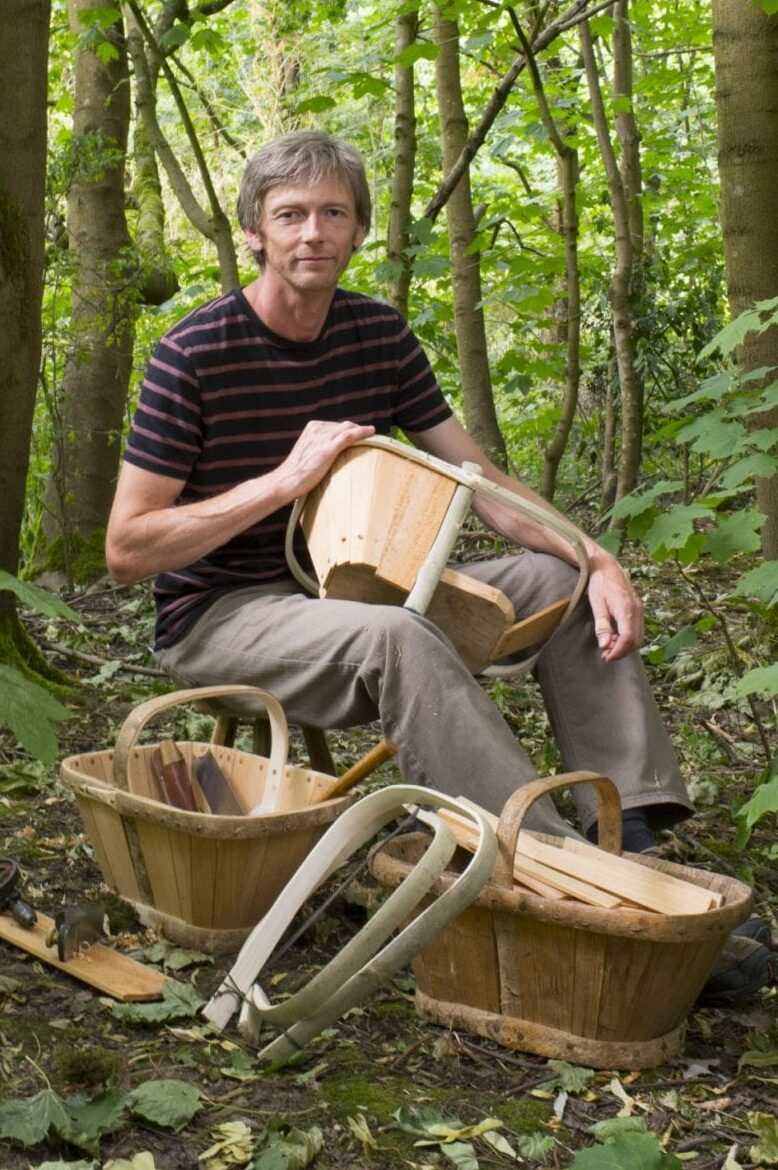 Paxton & Whitfield, 93 Jermyn Street
Greenwood carver and QEST Adam Connolly Memorial Fund Scholar Steve Tomlin loves rediscovering crafts, developing techniques and passing on these methods through teaching. His handwoven baskets and hand carved spoons will nestle amongst the artisan products of Britain's leading cheesemonger, Paxton & Whitfield, whilst his fan birds will fly above the display.
---
Truefitt & Hill, 71 St James's Street
Antiquarian horologist and QEST Britford Bridge Trust Scholar Seth Kennedy repairs and restores antique pocket watches using mostly traditional tools and techniques. He is also a pocket watch case maker. See the stages of case making, the tools of the trade and gorgeous finished pieces at Truefitt & Hill, the finest and world's oldest traditional gentleman's barbershop and perfumer.
On Monday 4 October, Truefitt & Hill will be hosting an evening blending craft, tradition and innovation with Seth, supported by Cognac Fine Champagne makers Rémy Martin. For full details and to book a ticket click here.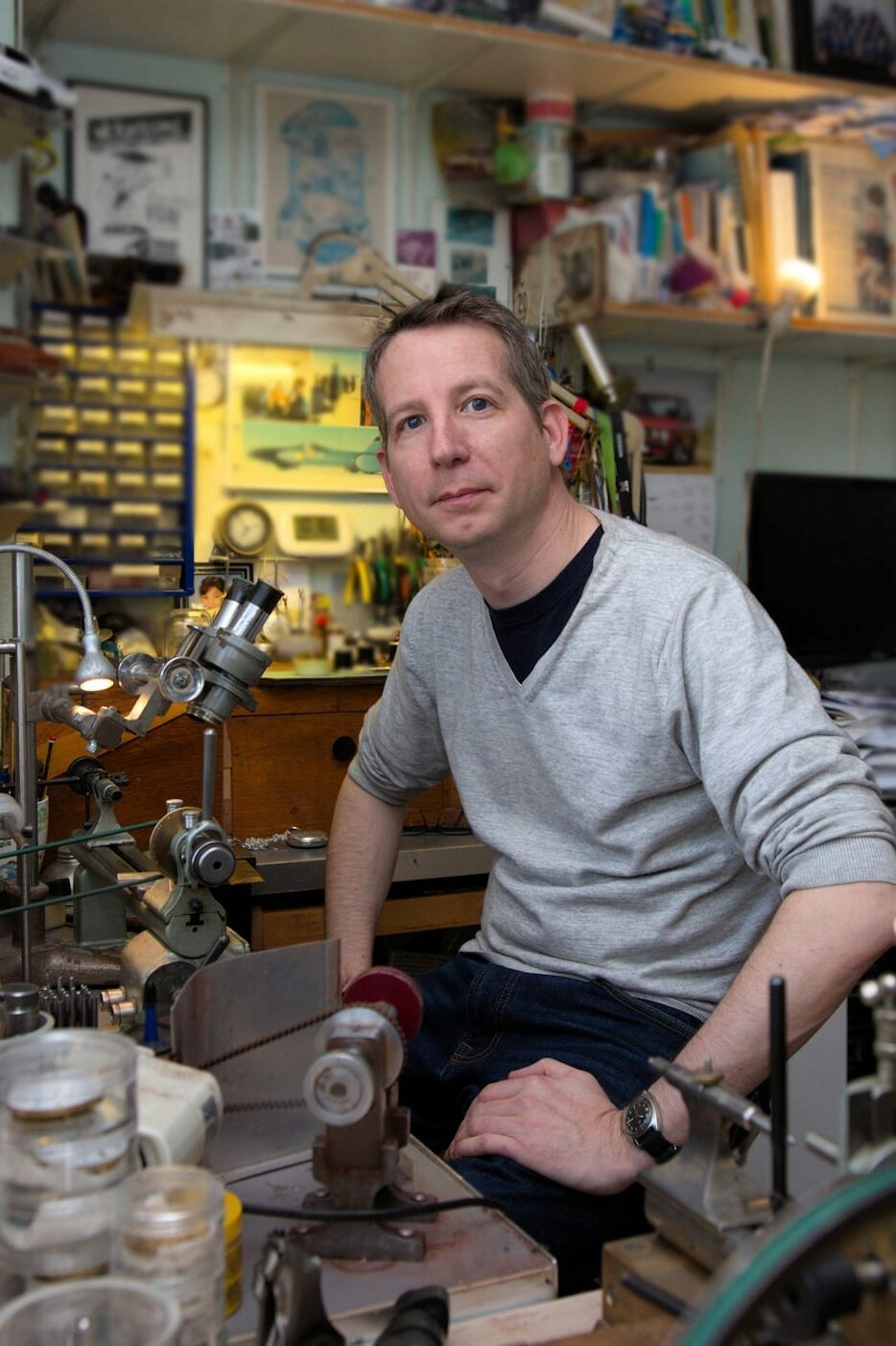 ---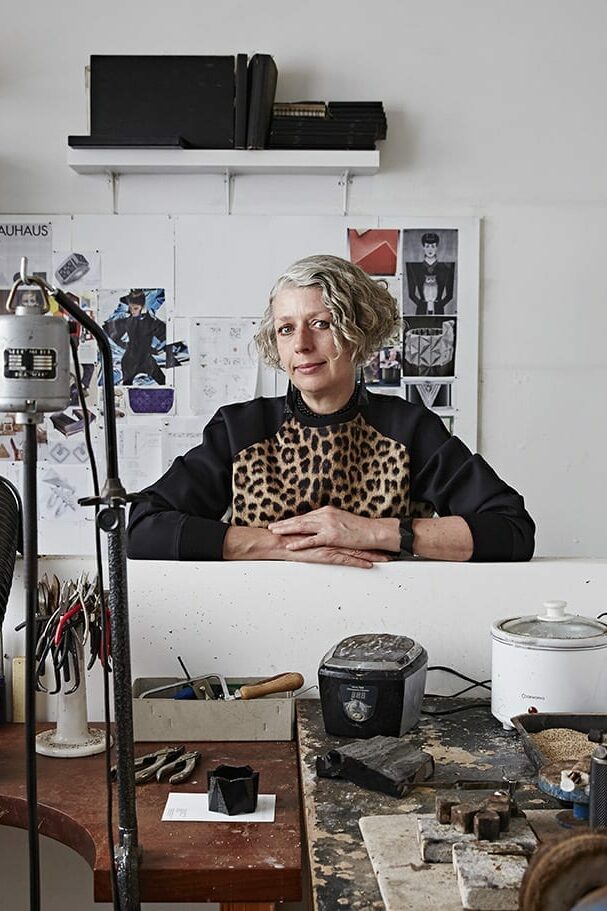 Wartski, 60 St James's Street
Jacqueline Cullen derives inspiration from dynamic natural phenomenon to create her striking jewellery designs. See pieces from her Galactica grey agate series, along with raw material and stone carving tools, at Wartski: a family business specialising in antique jewellery, silver, objets de vertu and the work of Carl Fabergé.