Artefact | 22 – 29 June 2021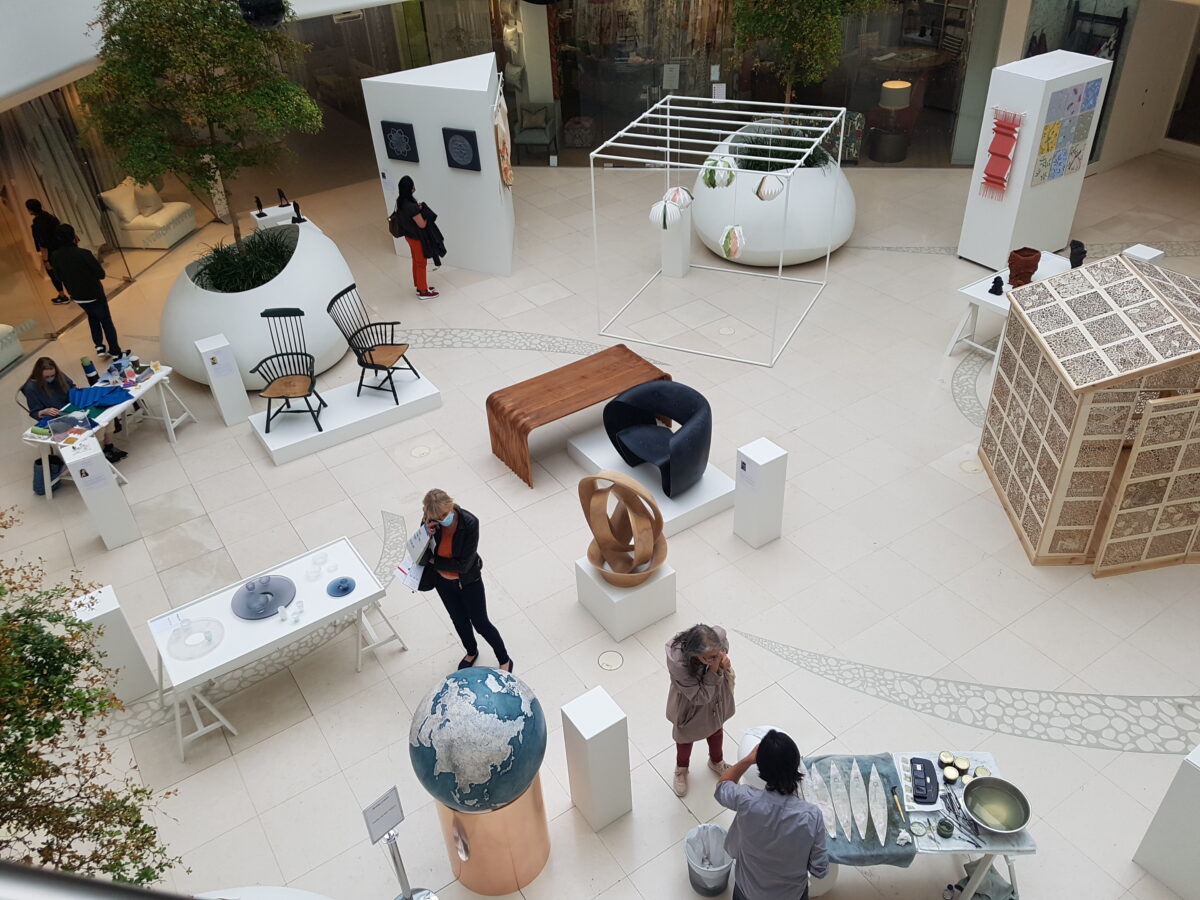 QEST was delighted to be an event partner for Artefact, a new contemporary craft fair which took place at the Design Centre Chelsea Harbour, from 22 to 29 June. Exhibiting alongside 15 renowned British craft galleries, QEST showcased a variety of crafts for interiors including handmade globes, folded paper lampshades and Windsor chairs.
A total of 20 QEST Scholars took part in the event through exhibiting their work, demonstrating in the North Dome as part of a Meet the Makers feature, or demonstrating in showrooms – including Sanderson, Vaughan, Davidson, Dedar, Kingcome Sofas and Arte – as part of the Artisan Trail. View a selection of images below, or click here to take a virtual tour of the exhibition.
In the exhibition: decorative artist Rachel Spelling, globemaker Jonathan Wright, leatherworker Frances Pinnock, embroiderer and textile designer Lora Avedian, sculptor Thomas Merrett, ceramicist and glass artist Celia Dowson, paper folder Kate Colin, chairmaker Jason Mosseri, furniture designer Thomas Vaughan, wood artist Joey Richardson, decorative Moroccan artist Natasha Mann, tapestry weaver Hannah Waldron, stone carver Zoe Wilson, jeweller and engraver Epona Smith, and ceramicist Katalina Caliendo.
In the showrooms: furniture restorers and gilders Ann-Sofie Widegren and Maria Hagglund, surface pattern designer Bethan Wyn Williams, embroiderer Kate Pankhurst, textile weaver Laura Adburgham, decorative artist Rachel Spelling and decorative Moroccan artist Natasha Mann.