QEST Scholars at Royal Windsor Horse Show 2022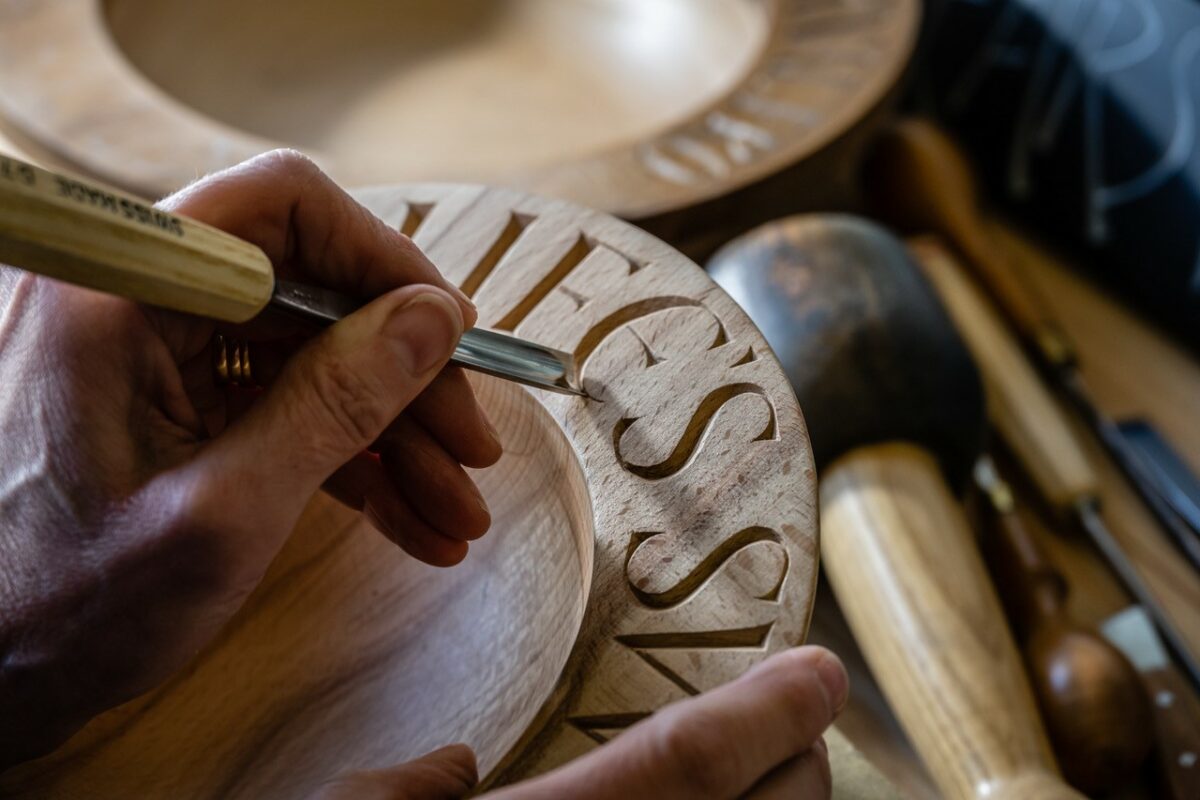 QEST Scholars will be returning to the Royal Windsor Horse Show again this year to showcase and demonstrate their crafts in the Royal Warrant Holders Association Pavilion. From saddlery to millinery, embroidery to lithography and more, there's something for everyone at the leading equestrian show, held in the beautiful grounds of Windsor Castle from 12-15 May.
Rosie Haine will be signing and selling copies of her beautifully illustrated children's book Hooves or Hands?, while Sahar Freemantle will be demonstrating how to hand sew special millinery ribbon onto hats with invisible stitching, and showing various hat shapes and materials. These will include Panama hats hand-woven in Ecuador and blocked in the UK, and summer occasion hats for events such as Royal Ascot.
Lisi Ashbridge works on both garden and interior sculpture as well as memorials, and she will be showcasing hand letter carving in wood and stone. Meanwhile stained glass artist Sophie d'Souza will be showcasing her work and demonstrating glass cutting.
Full list of demonstrating scholars: stained glass artist Sophie d'Souza, hand embroiderer Abigail Carter, jeweller and silversmith Manasi Depala, children's illustrator and lithographer Rosie Haine, letter carver Lisi Ashbridge, milliners Rachael Clunie and Sahar Fremantle, saddlers Clare Barnett, Joanna Murphy, Nicola Watson and Shirley Justice-Vose and whip maker Mary Wing-To.
Discover more about Royal Windsor Horse Show and buy tickets here: www.rwhs.co.uk